Powers & Sons continues to build affordable, safe, and modern multi-housing on the south side of Chicago. Two projects are 23rd Place at Southbridge, which opened earlier this year, and Phase 3-1 of the Oakwood Shores development. Both are for our clients at The Community Builders (TCB).
TCB is one of the nation's leading nonprofit real estate developers and owners. Their mission is to build and sustain strong communities where people of all incomes can achieve their full potential. TCB utilizes neighborhood-based models and partnerships to drive economic opportunity for local residents.
Oakwood Shores
Oakwood Shores is part of a Chicago Housing Authority (CHA) plan to build 3,000 affordable apartments spanning 94 acres in the historic Bronzeville neighborhood.
The development's footprint was originally part of CHA's former Ida B. Wells, Madden Park, and Clarence Darrow housing projects built in 1939-41. The developments were closed in 2002 and the buildings were demolished in 2011, leaving vacant property that is now being redeveloped.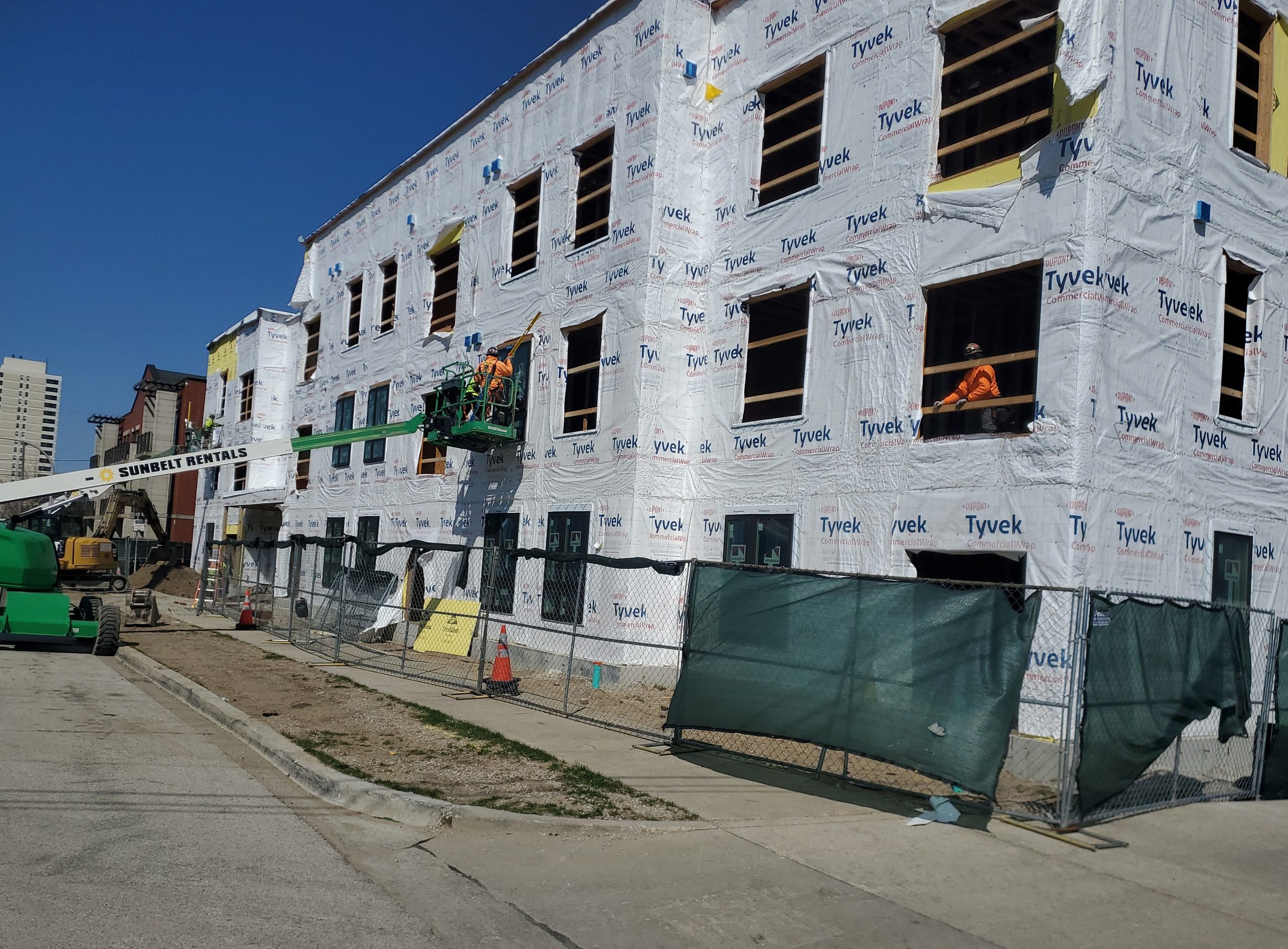 Powers & Sons is the prime general contractor for this scope of work, which is for two buildings totaling 62,000 SF. Designed by Brook Architecture, the three-story structures include one-, two-, and three-bedroom units.
Vigilant about quality control, Superintendent Jeremy Wilson is managing the project to be in keeping with Powers & Sons' Z-PRIDE (Zero Punchlist Requires Individual Daily Effort) goal.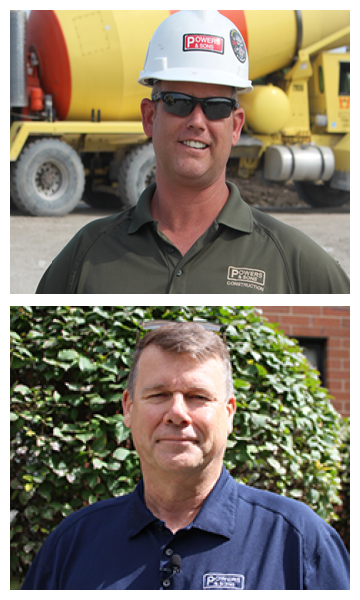 Wilson is also adept at managing job-site challenges. "We built the first and most of the second floors while working around low-hanging voltage lines. We anticipate supply chain issues may delay installation of ComEd transformers and electric meters. Currently, we are engineering another solution so the buildings will have power until the components are delivered and installed."
With M/WBE and Section 3 requirements included in the project's financing, Senior Project Manager Dan O'Laughlin noted that local hiring is a focus. Community outreach sessions and partnerships with area assist agencies are two of the tactics Powers & Sons used to promote employment and subcontractor opportunities.
23rd Place at Southbridge
Powers & Sons was a JV partner for the new construction of 23rd Place at Southbridge. A mixed-use, mixed-income development, Southbridge is the first phase of a new development for which TCB has joined forces with a private real estate firm. Public partners include CHA, the Illinois Housing Development Authority (IHDA), and the City of Chicago.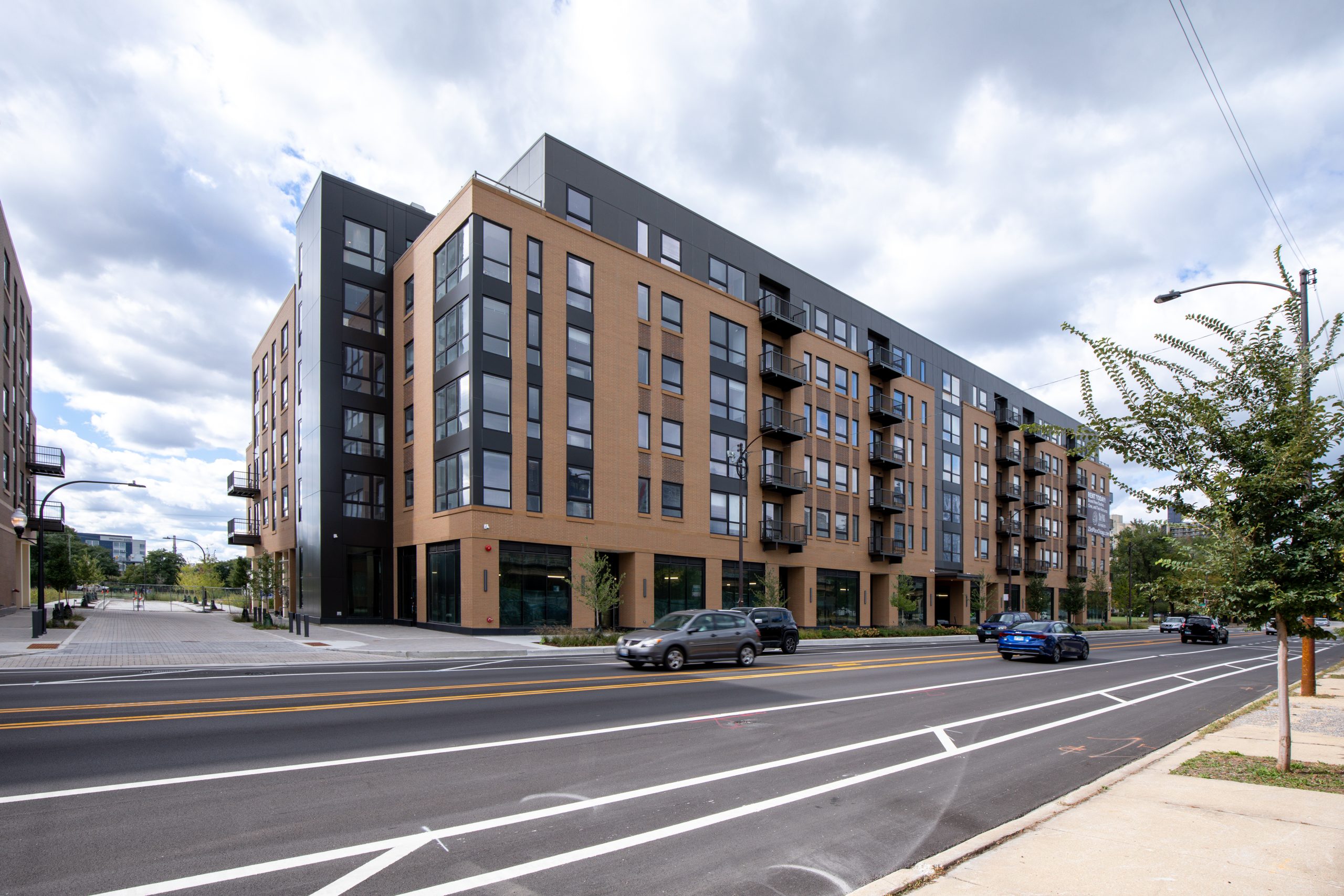 The scope of work for 23rd Place at Southbridge included the new construction of 60,000 SF of ground-level retail space and 103 apartments on the upper levels of two buildings. The transit-oriented, pedestrian-friendly buildings are within walking distance of train and bus routes.
Located just north of Bronzeville, Southbridge connects the neighborhood with other emerging South Loop communities as well as Chinatown, the Motor Row District, McCormick Place, and Burnham Harbor.
The area has a high level of income disparity among residents. Bringing more affordable housing to the neighborhood will help low-income families thrive.