For the third consecutive year, Powers & Sons Indianapolis is among 125 Hoosier businesses recognized by the Indiana Chamber of Commerce as a "Best Place to Work in Indiana." The 2023 companies from across the state represent a diverse array of industries and businesses.
The program is popular because it not only showcases Indiana's top workplaces but includes an employee survey that helps all applicants improve their culture and productivity.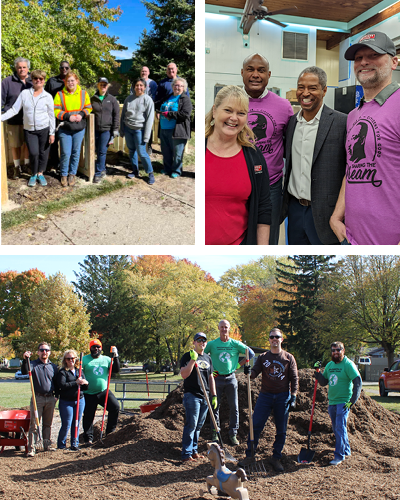 "One exciting point is that more small companies made the list this year than ever before," said Indiana Chamber President and CEO Kevin Brinegar. "With small businesses being the backbone of our state's economy, it's encouraging to see so many putting an emphasis on culture."
The companies span over 30 Indiana cities and towns. They include firms in four categories (small, medium, large, and major) with employee counts ranging from 15 to 1,300. Powers & Sons Indianapolis is one of 72 small companies with 74 or fewer full-time employees who were recognized.
The selection process is managed by the Workforce Research Group.  Evaluations are based on criteria including employee surveys and employer reports. All companies who participate receive an in-depth evaluation that identifies strengths and weaknesses based on employee feedback which, in turn, is useful for enhancing employee retention and recruitment.
The winning companies will be recognized at a May 10 award ceremony, in the Indiana Chamber's BizVoice magazine, and by Inside INdiana Business with Gerry Dick.