The first half of 2022 has been productive for Powers & Sons Indianapolis. Our leadership team is always exploring new avenues for projects and partnerships that expand our opportunities. We continue to be active in the education sector and have a good mix of exciting GC and CM projects in our pipeline.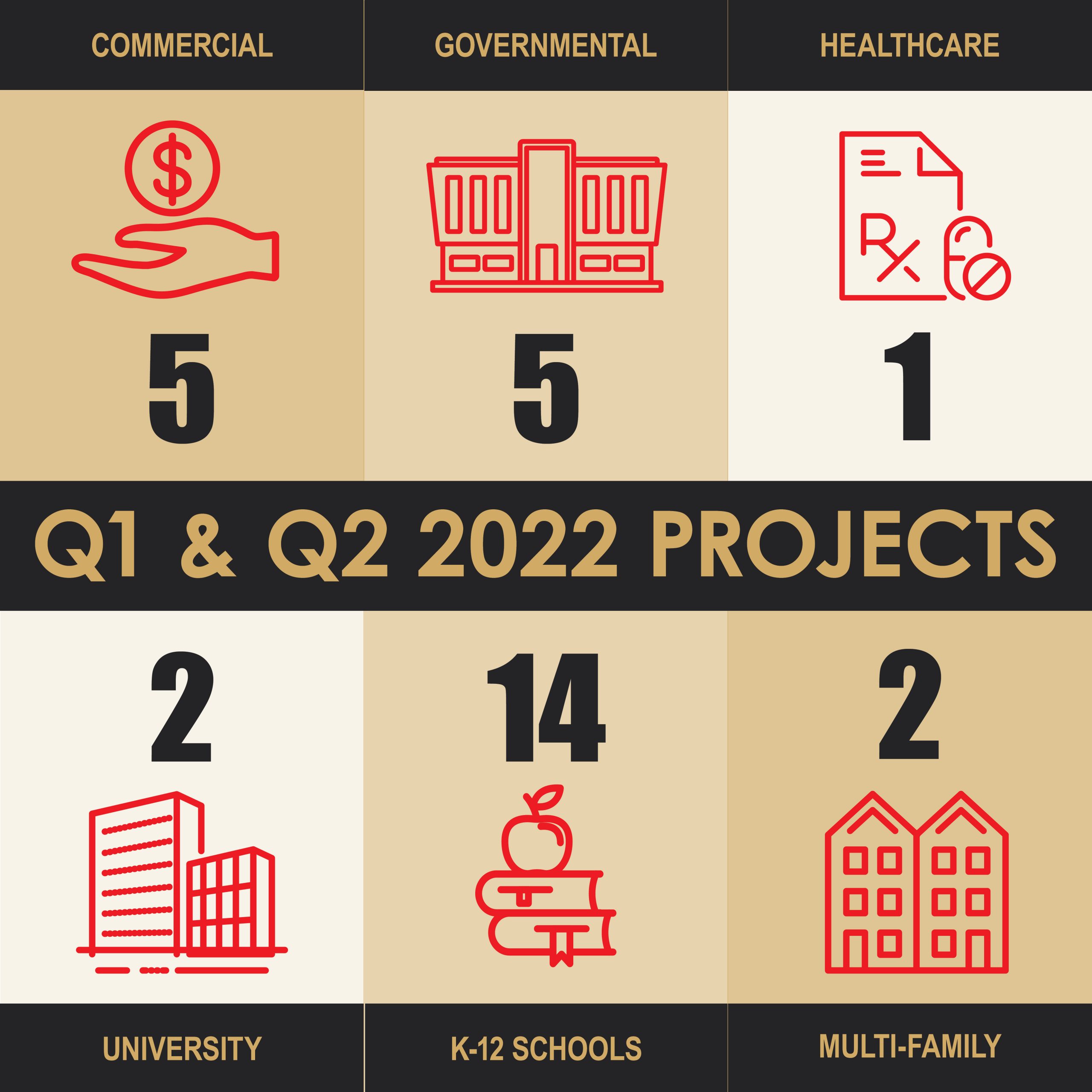 The Powers & Sons Indianapolis team has high-level experience, knowledge, and insight that positions us to effectively manage large multi-phase, multi-year projects, especially those using CMc and CMa delivery models.
Our preconstruction managers continuously navigate changing regional and local conditions that impact cost estimating, budget development, bidding, procurement, and schedules.
Despite current economic indicators and forecasts, in my opinion we have entered a boom time for the construction industry. Local governments, corporations, educational institutions, and organizations of all types are investing in capital construction. These projects, some of which are landmark in nature, will enable our clients to advance their missions and better serve the community.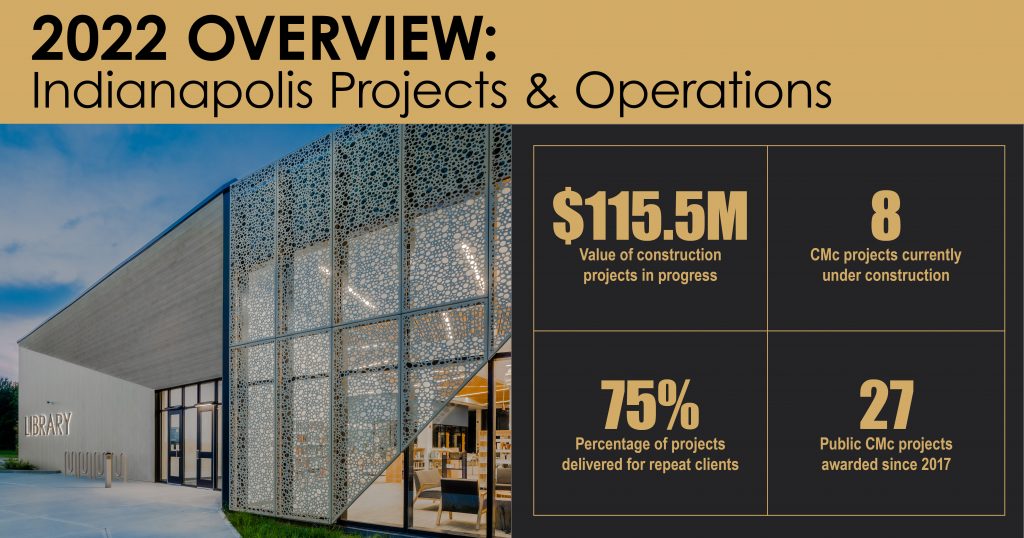 So, while the global economy and stock markets struggle, local and regional investments offer opportunities for family-owned firms like Powers & Sons. In my view, the construction market looks strong through the next five years.
The Indianapolis leadership stepped up in a big way when the pandemic struck to ensure we were positioned to operate from a position of strength and support. These efforts helped us win a number of awards, including Best Place to Work in Indiana for the last two years. This recognition is meaningful because is it based on direct feedback from our team about our team.
We continue to engage and mentor diverse small businesses and local subcontractors in all aspects of our operations. Our team reflects diverse staff at all levels of the organization. I'm proud to report that Powers & Sons Indianapolis was recognized at the Mayor's Celebration of Diversity Awards with a 2022 Diversity in Leadership Award.
Hiring in Indy remains strong. Open positions are listed on our website, where prospective applicants can upload resumes and cover letters. Having a highly skilled team has enabled us to attract more and more talent over the years.
The people at Powers & Sons are what sets us apart. They are the reason for our growth and success. Our reputation for excellence and standing behind our work enables us to maintain and expand long-term relationships while building new ones. I feel incredibly blessed to have this team by my side.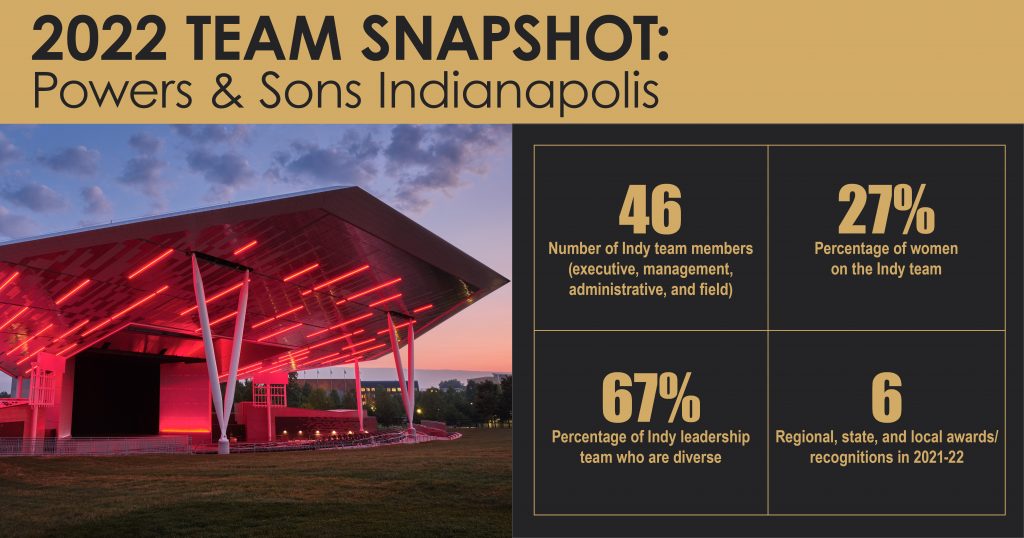 As we plan and prepare for the second half of 2022, my focus remains supporting our project teams to ensure they are successful and ensuring Powers & Sons does our part to help build strong communities.
Mamon Powers, III is a third-generation company principal who is responsible for executive oversight and strategic direction. Active in the industry and the community, he serves on a number of boards for professional and civic organizations.