Powers & Sons Indianapolis is at work on its second CM project for the Indianapolis Public Library (IndyPL). On April 22, Senior Project Manager Russell Lewis (pictured above, second from left) joined 150 civic leaders and community members for a celebratory groundbreaking on site at the new Glendale Branch.
Located near East 62nd Street & Olney, the new library will replace the existing branch which leases space at Glendale Shopping Center. When it opened in 2000, it was the country's first full-service library in a major shopping mall.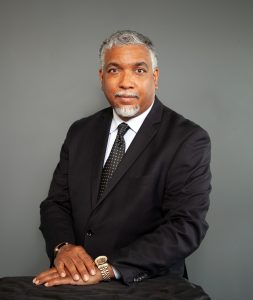 More accessible to those in nearby Broad Ripple, Allisonville, and Meridian Kessler, the stand-alone new library will serve about 250,000 Indianapolis residents each year.
The 25,000 SF facility is being built on the 5.5-acre site of the former John Strange Elementary School.
The property includes established heritage trees that will be preserved and open green space, much of which will be retained. A 1,500 SF outdoor program area is included in the project.
The facility, designed by krM Architecture, will feature a drive-up materials return, public transportation access, and surface parking for 95 cars.
Inside, the library will include study rooms, activity areas, a computer lab, and a community meeting room large enough to seat 100 people.
Like the West Perry Library, another CM project delivered by Powers & Sons, the Glendale Branch will be energy efficient. Lewis notes that LEEDv4 Silver Certification is being pursued.
Electric vehicle (EV) charging stations, roof-top solar panels, and sustainable construction materials are included in the design.
The solar panels will provide power for a substantial portion of the library's energy needs and the building will include other energy-efficient systems.
Due to continued supply-chain challenges, Lewis said the structural steel package was bid and procured last year well in advance of when it would be needed.
The project is being funded by a bond initiative approved by the Indianapolis City-County Council without an increase in the library's current debt service tax rate. The target date for opening is late summer 2023.
Other members of the Powers team include Assistant Project Manager Dylan Etheridge, Project Engineer Jose Valdes, and Project Superintendent Phil Hadley.