The Powers & Sons Indianapolis Sustainability Committee, led by Senior Project Manager Randy Swinford, is educating team members about environmental challenges and solutions, ways to be more eco-friendly on the job and at home, and sustainability trends in the construction industry.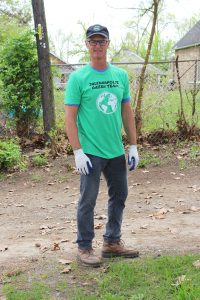 Over the past 12 months, the group (which includes Senior Project Engineers Kayden Rivers and Matt Robinson and Director of Communication & Marketing Susan Sullivan) toured a local consumer recycling operation.
They launched a virtual "Lunch & Learn" series about sustainability and environmental awareness, with one presentation given to date.
The committee also planned a fun Arbor Day event in April to benefit Indy Parks & Recreation. About 20 employees served on the Indianapolis "Green Team." Together, they:
Removed enough trash, tree limbs, and debris to fill a 30-yard dumpster.
Weeded and refreshed the playground, spreading mulch donated by Powers & Sons.
Painted picnic tables, pruned trees and removed suckers, and culled invasive plant species.
Amy Anderson, senior manager of community partnerships for Indy Parks & Recreation, noted the team was "one of the hardest working volunteer groups I've ever worked with" and it "far exceeded what I thought we could get done in three hours."
Similar to many communities around the nation, maintenance and upkeep funds for the city's 213 parks and 11,000+ miles of green space are stretched thin. Swinford is working with Anderson to plan a similar fall event.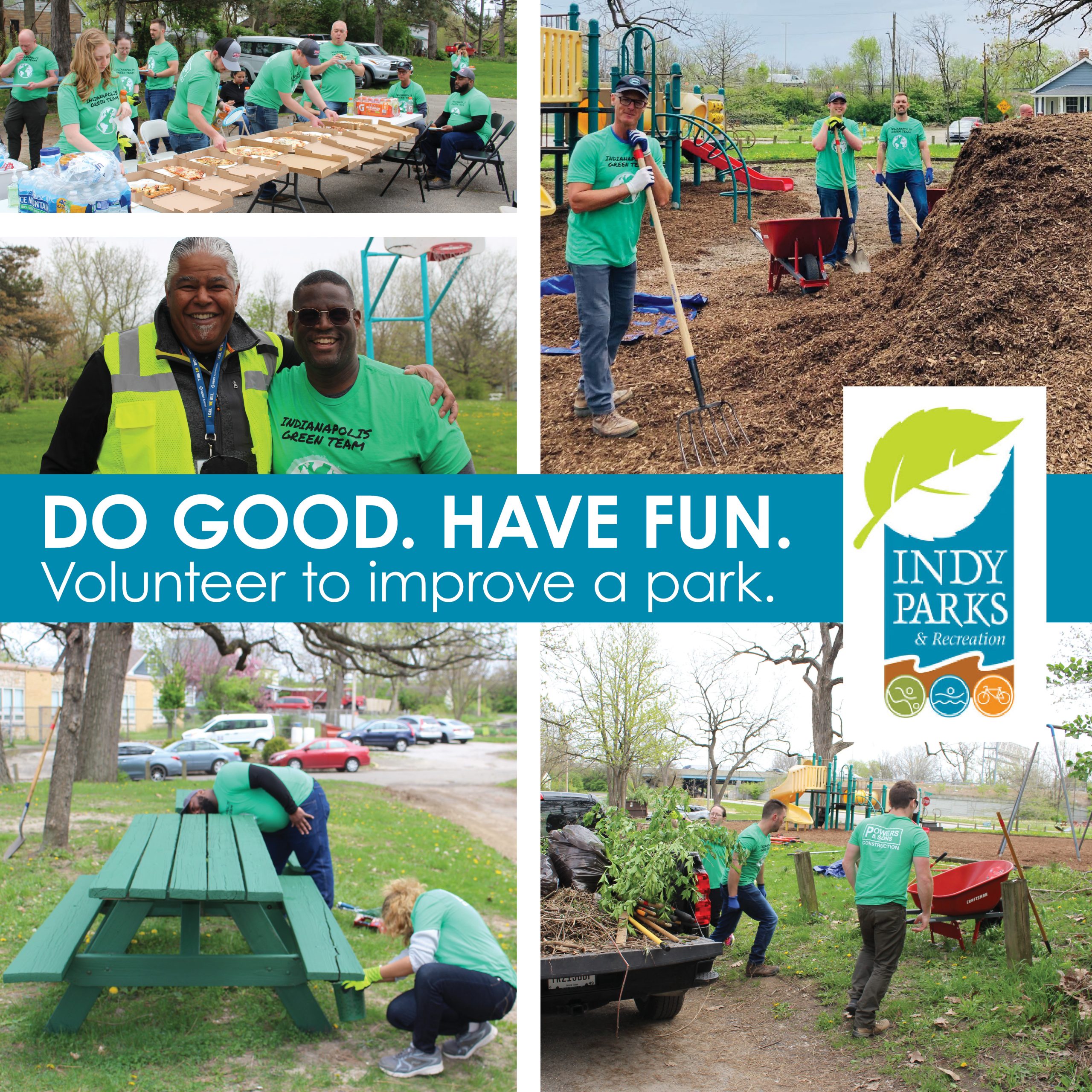 What else does the group have planned?
Next month, they will tour a local recycling operation at CW Recycling, one of the largest construction and demolition waste recyclers in Indiana.
They will learn how high-volume construction waste can be diverted from incinerators and landfills.
They will also learn about the market for recycled construction materials.
An overview on what the committee discovers will be a future "Lunch & Learn" presentation.
Swinford expects the committee to explore other trends in sustainable construction practices in the months ahead.