Powers & Sons had a great 2021 serving client Baron Waller. To date, we have built four Chicago Culver's restaurants for Waller with the most recent being Culver's Pullman Park and Culver's Ravenswood. Previous projects include Culver's Joliet and Culver's Bronzeville.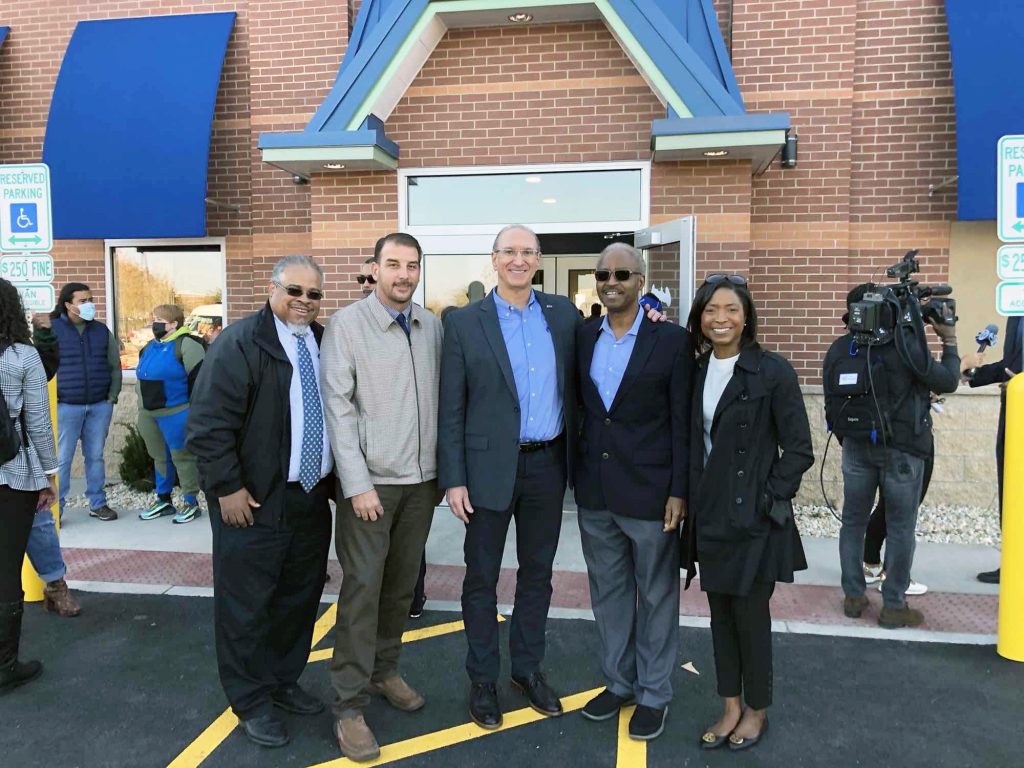 Culver's Pullman
Located near the Pullman National Monument, Waller's 4,300 SF restaurant on South Doty Avenue has created 70 jobs. With outdoor patio seating, inside seats for over 120 diners, and drive-through ordering, it is the first new casual sit-down restaurant in Pullman in 30 years.
It was funded in part by a grant from the City of Chicago Neighborhood Opportunity Fund, Chicago Neighborhood Initiatives, and New Markets Tax Credit equity.
The investment brings much-needed food and beverage options to the area, which has seen investment by new businesses including an Amazon fulfillment center, Whole Food Midwest Distribution Center, and other retail shops and businesses.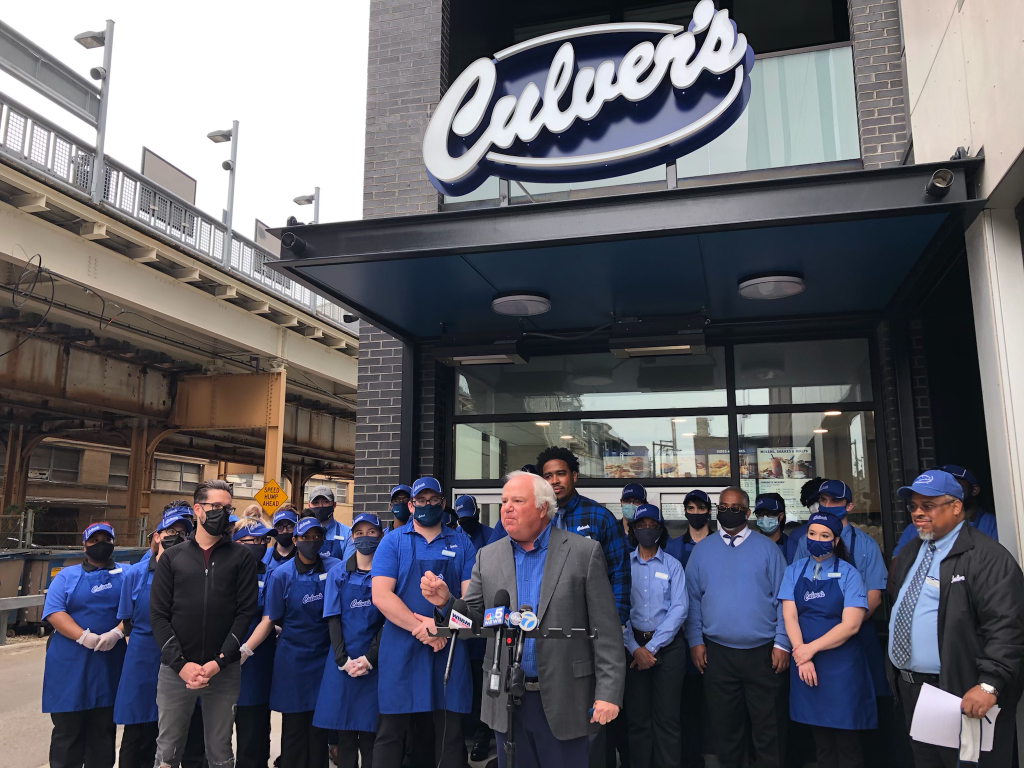 Culver's Ravenswood
Waller's new 100-seat restaurant on West Montrose features the brand's first pedestrian friendly design. Located near a CTA Brown Line stop, the restaurant has a walk-up ordering and take-out window with inside seating for 100. It employs about 50 people.
With six restaurants, Waller is the franchise's largest minority owner. Chicago's ABC 7 news covered the opening, which was attended by civic leaders. Waller's two sons are among the Ravenswood employees, making it a true family-owned business success story.