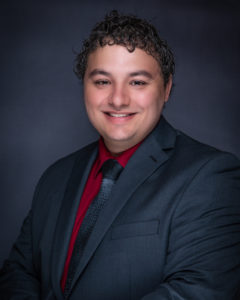 Powers & Sons is a leader in delivering large public Construction Manager as constructor (CMc) projects, including those for K-12 and higher education clients.
This year, we partnered with MSD Lawrence Township for an improvement program at several properties:
Sunnyside Elementary School
Winding Ridge Elementary School
Winding Ridge Early Learning Center
Amy Beverland Early Learning Center
Mary Castle Early Learning Center
Currently, Thalmann is putting finishing touches on the new construction of a 42,500 SF transportation building to open in early 2022.
Strategies for Success
Planning and executing detailed construction schedules with multiple phases and good communication are among Powers & Sons' keys to success, Thalmann reports.
"In Lawrence Township, each of the schools was open and occupied, so temporary walls, fencing, and other barriers isolated work areas. The district's COVID-related protocols were followed. Educators and students were able to go about their daily routines outside construction zones," he explains.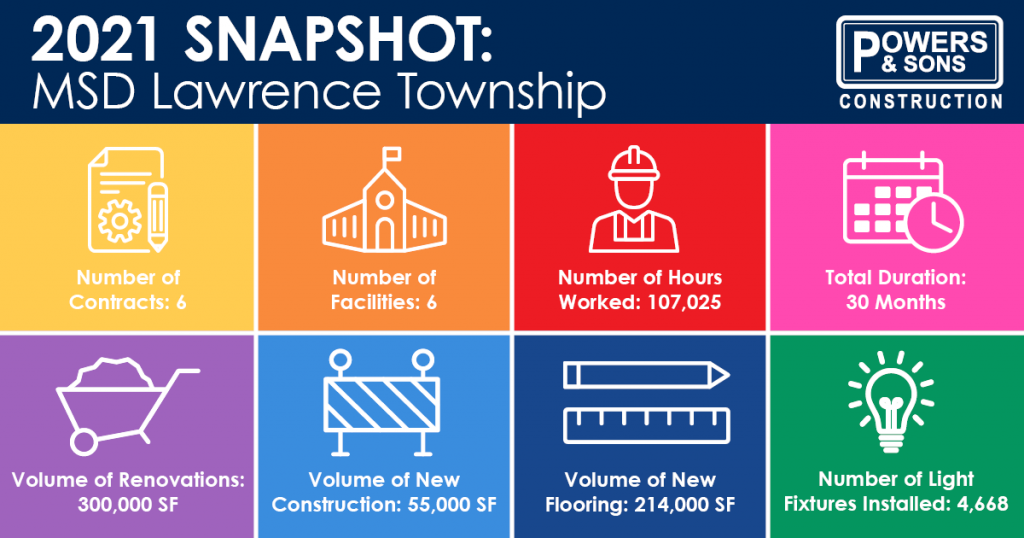 Team Effort is Required
A collaborative, cohesive management team with shared goals and objectives is the primary goal.
"Because we assign PMs, PEs, and site superintendents to proactively identify issues during daily walk-throughs, we can document, photograph, track, and resolve above- and below-ceiling concerns throughout the process. Any issues are immediately communicated to subcontractors and tracked to ensure concerns are resolved. When we walk a site for the final time with architects, city inspectors, fire marshals, and owners we want a zero-item punch list," Thalmann adds.
Thalmann credits a strong team effort from Project Manager Emily Lucas, Superintendents Don Smith, Shawn Hernson, Brent Klemme, and Brad Holland, and Project Engineers Kayden Rivers, Jose Valdez, and Alivia Naus for making the Lawrence projects successful.
Estimating and pre-construction planning will begin in the first quarter of 2022 for a new Lawrence Township middle school improvement program. It includes facility upgrades and improvements to be completed at three local schools in 2023.