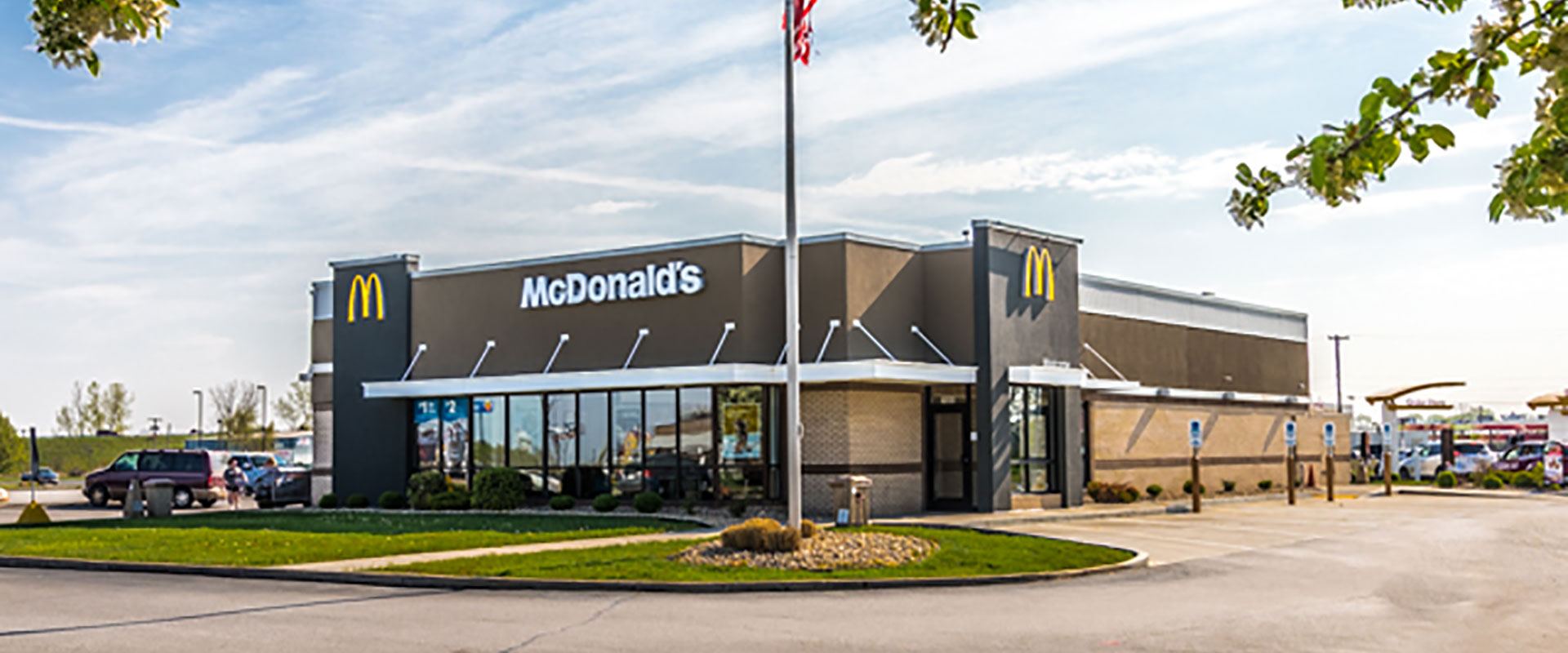 100 SMITH AVENUE
Location: Crawfordsville, IN
Completed: January 2018
Delivery method: General contractor
Powers & Sons completed interior and exterior renovations on this 2,500 SF McDonald's restaurant.
Exterior work included new menu board foundations, removal of an existing mansard roof and the installation of new parapet roofing, a new exterior insulation and finish system (EIFS), and corrugated metal exterior.
Inside, we gutted and renovated the existing vestibules, lobby, front counter, conference room, and restrooms. Upgraded finishes included new tile floors, wall tile, vinyl wall coverings, ceilings, and interior décor. An existing beverage station was also updated.