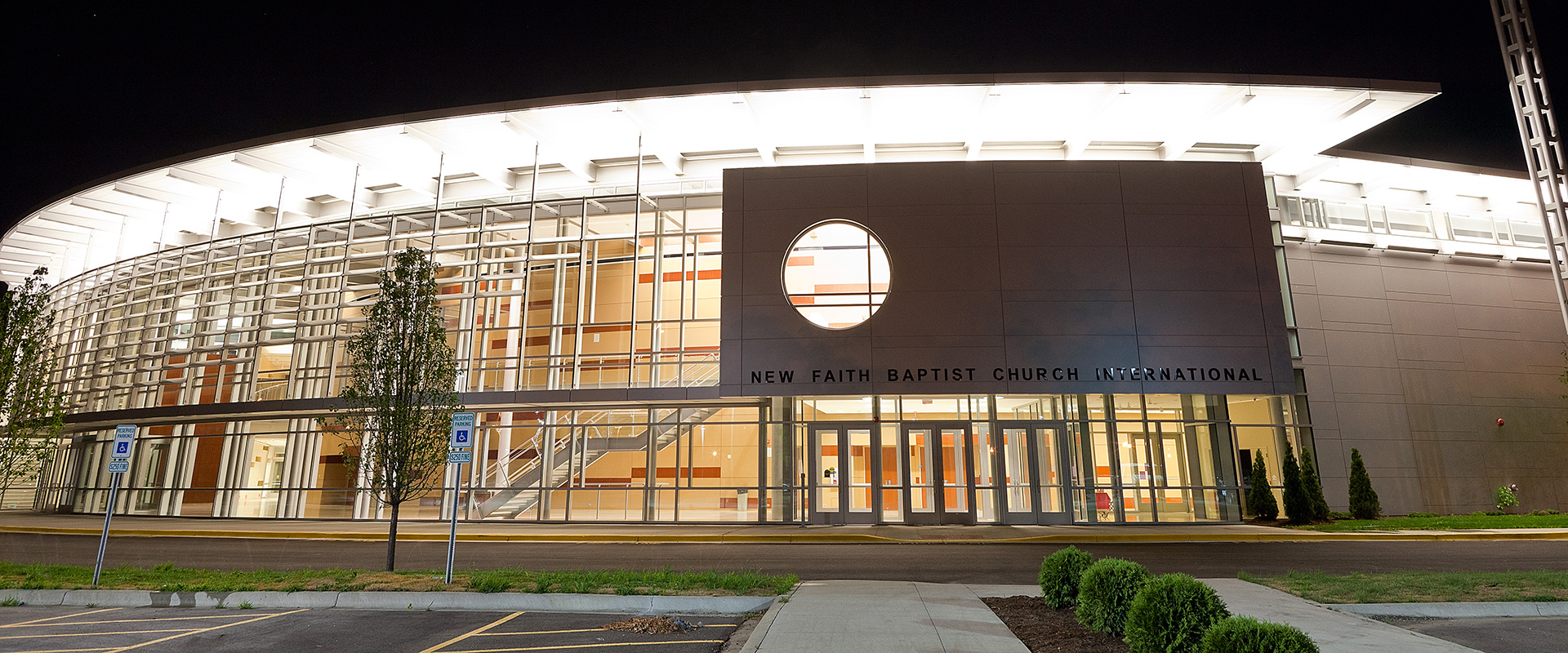 NEW FAITH BAPTIST CHURCH
25 CENTRAL AVENUE
Location: Matteson, IL
Completed: June 2012
Delivery method: Construction management
Powers & Sons provided construction management services for the new 82,200 SF New Faith Baptist Church.
The structure is steel-framed and clad with a glass curtain wall and aluminum metal panels with exterior skylights. Interior finishes included terrazzo and composite glass flooring for the balcony and custom cherry millwork including wall panels. The worship center includes a 2,700-seat sanctuary with balcony.
Site preparation included a new storm water detention system, landscaping, exterior lighting, and parking lot with 800 parking spaces.
Completed in June 2012, the project originally had a 24-month construction schedule. Due to major changes in the scope of work combined with client funding challenges, the duration grew to 36 months.