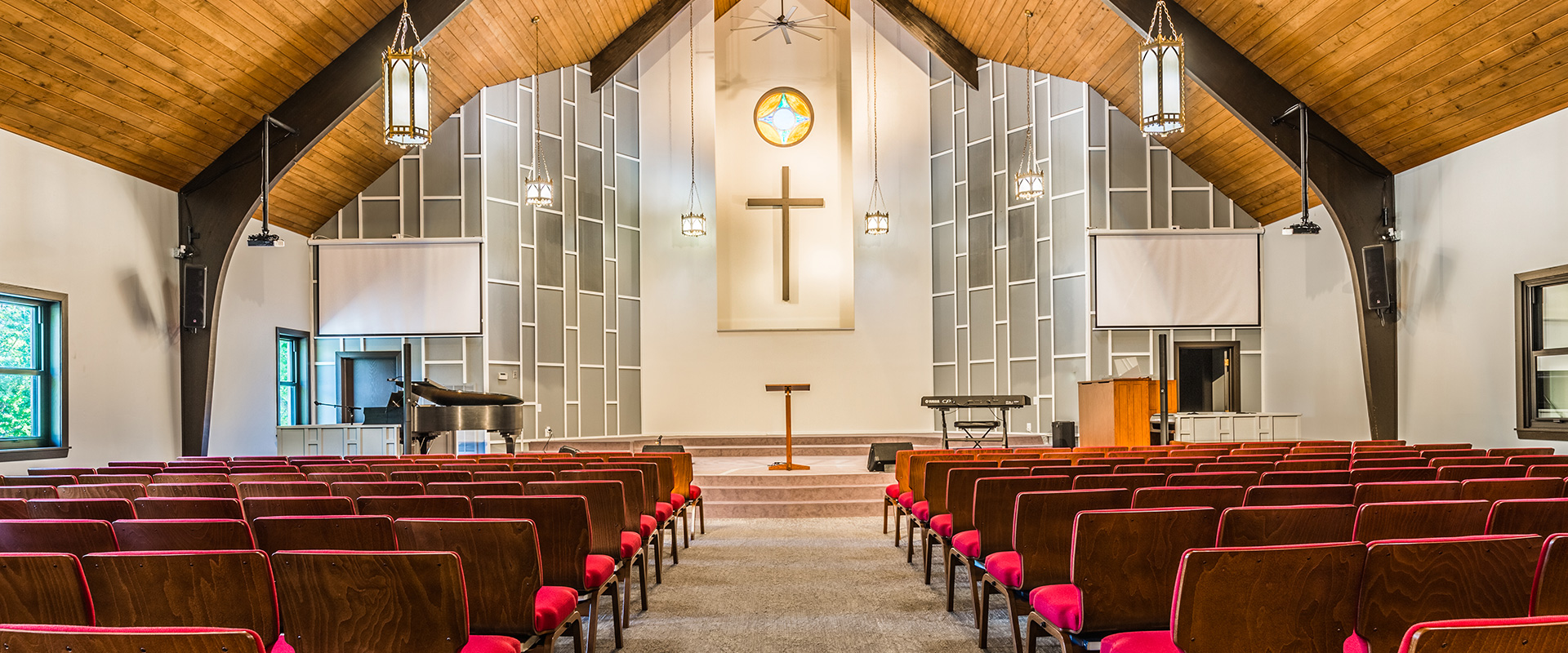 CHINESE COMMUNITY CHURCH OF INDIANAPOLIS
3405 East 116th Street
Location: Carmel, IN
Completed: August 2018
Delivery method: General contractor
The Powers & Sons team completed exterior and interior renovations at the Chinese Community Church of Indianapolis.
Exterior work included new concrete and stone signage near street entrances. New ornamental railing, a concrete access ramp, and concrete stairs and walkways were added at front and rear entrances.
Inside, renovated spaces on the main and lower levels included the foyer, Welcome Center lobby, coat room, meeting rooms, classrooms, restrooms, AV room, offices, corridors, gymnasium, library, kitchen, and storage areas.
A combination of new light fixtures and recessed lights were installed throughout. Ceilings were replaced, new carpet and flooring installed, new windows were installed, and doors and door frames were updated.
Existing restrooms were gutted and all tile, ceilings, lighting, stall partitions, toilets, sinks, cabinetry, and countertops were replaced at adult and child heights.
In the sanctuary, new wall coverings, windows, ceiling fans, electric wiring and cables, and a sound system were installed.