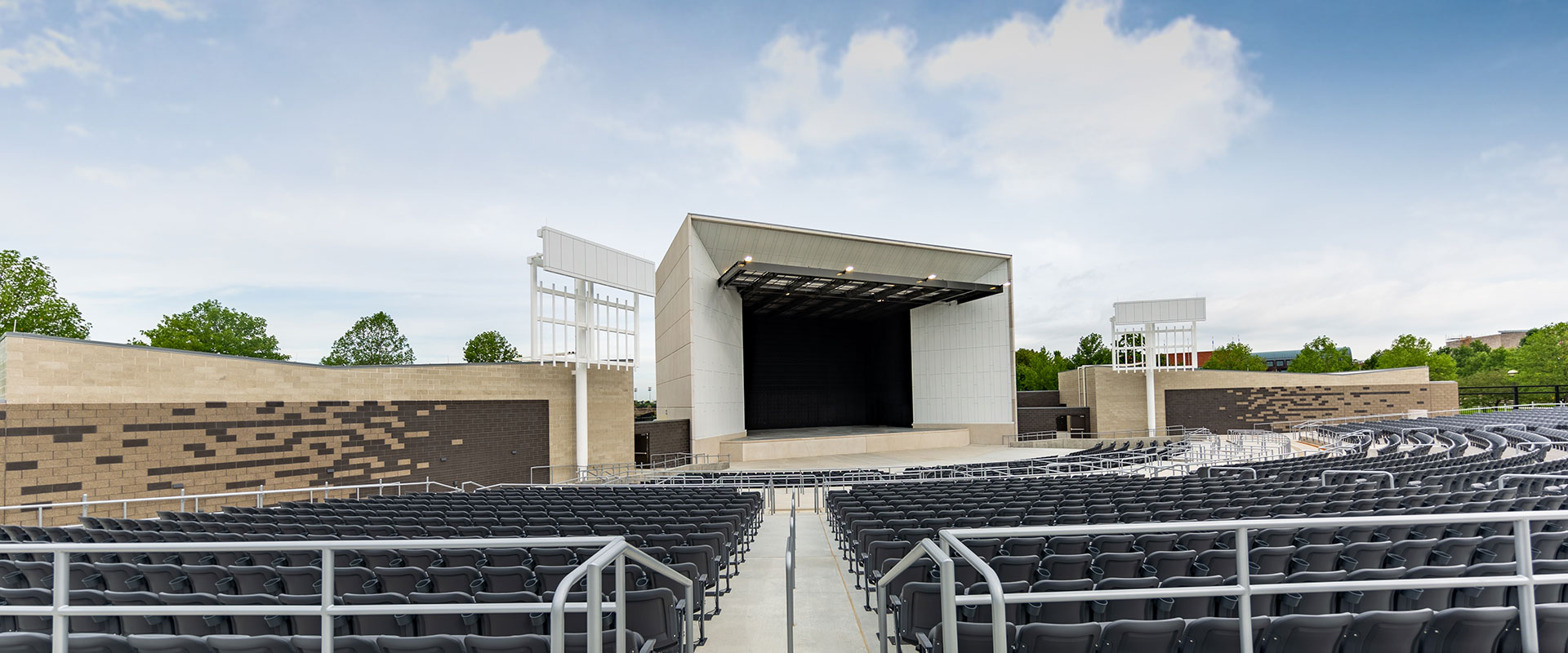 WHITE RIVER STATE PARK
PHASES I, II, AND III
Location: Indianapolis
Completed: Phase I, June 2019 | Phase II, August 2020 | Phase II, June 2021
Delivery method: General contractor
Powers & Sons is building a permanent concert venue at White River State Park, located at 801 West Washington Street along the east bank of the White River.
The WRSP venue will host some of central Indiana's best contemporary musical acts.
Phase I was to renovate an existing building housing the park's ticketing operation and administrative offices. A new addition expanded that building with 60 permanent new restrooms and a first-aid station. Existing spaces were updated with new flooring, doors, countertops, and fresh paint. The resulting structure now covers 12,000 SF. The historic granite stairs, limestone dedication plaque, and exterior lettering was preserved for future use.
Phase II was to build a permanent main stage flanked by large LED video screens, a concrete pad with 3,000 permanent individual seats, lawn seating for 4,000, 40 more permanent restrooms, and a a back-of-house artist amenities (VIP) area to be used by performers.
Phase III is currently underway. This scope of work calls for the construction of a large, visually artistic canopy to cover the permanent seating and main stage. The new wedge-shaped roof is expected to make the concert experience even better, providing better acoustics and some rain protection.  Work is expected to be substantially completed in June of 2021.