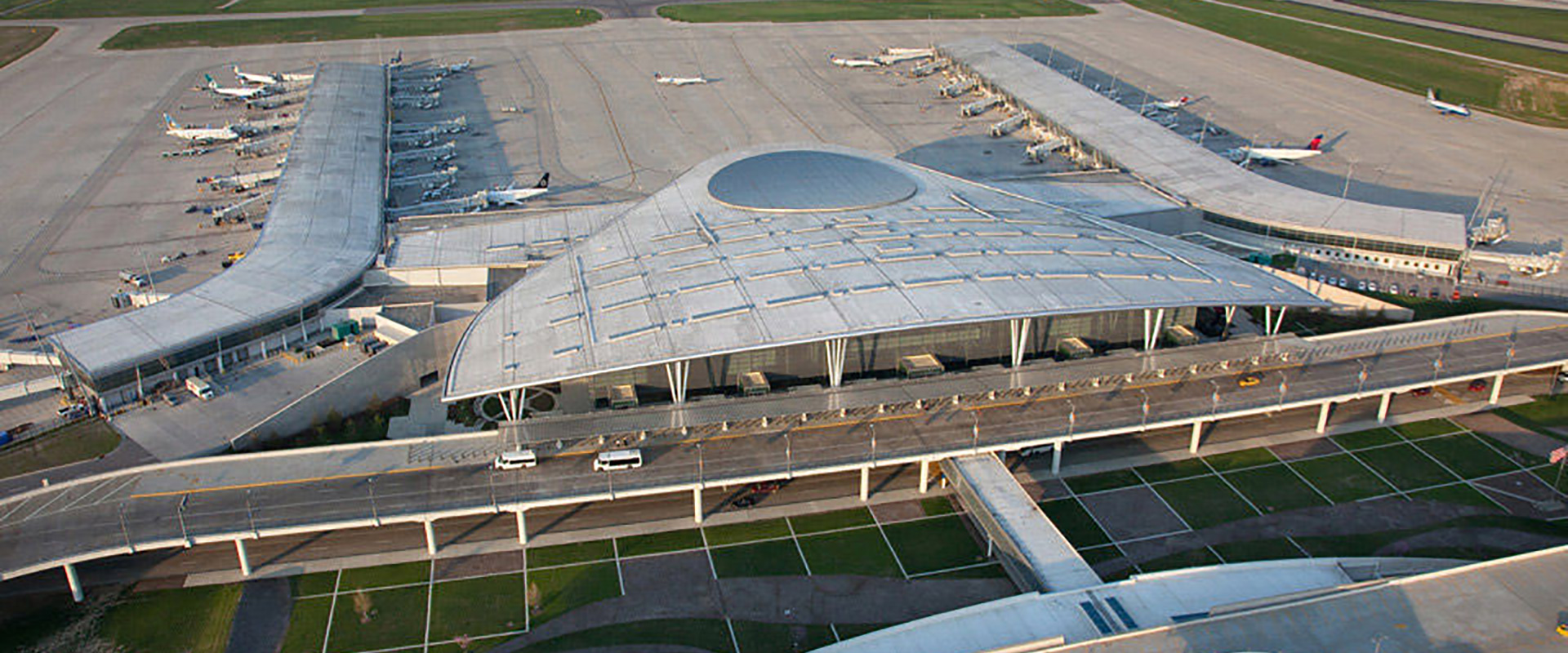 INDIANAPOLIS INTERNATIONAL AIRPORT
ARRIVAL AND DEPARTURE ROADWAY
Location: Indianapolis
Completed: August 2008
Delivery method: Construction management
Powers & Sons was construction manager overseeing development of a dual-level passenger arrival and departure roadway in front of a two-level terminal and parking garage.
A joint venture that was one portion of the city's historic Midfield Project, the effort was part of an initiative to construct a a modern new Indianapolis International Airport which consistently ranks as one of North America's #1 mid-sized airports.
Driver access from I-70 is a free-flowing central parkway leading to the terminal and the lower-level passenger arrival and and upper-level departure areas.
Powers & Sons' scope for this $1.1B public-private partnership at 7800 Col. H. Weir Cook Memorial Drive was finished in August.
The terminal, located in the middle of two parallel runways with parking garage, parking lots, cell phone lot, and other amenities, opened in November.