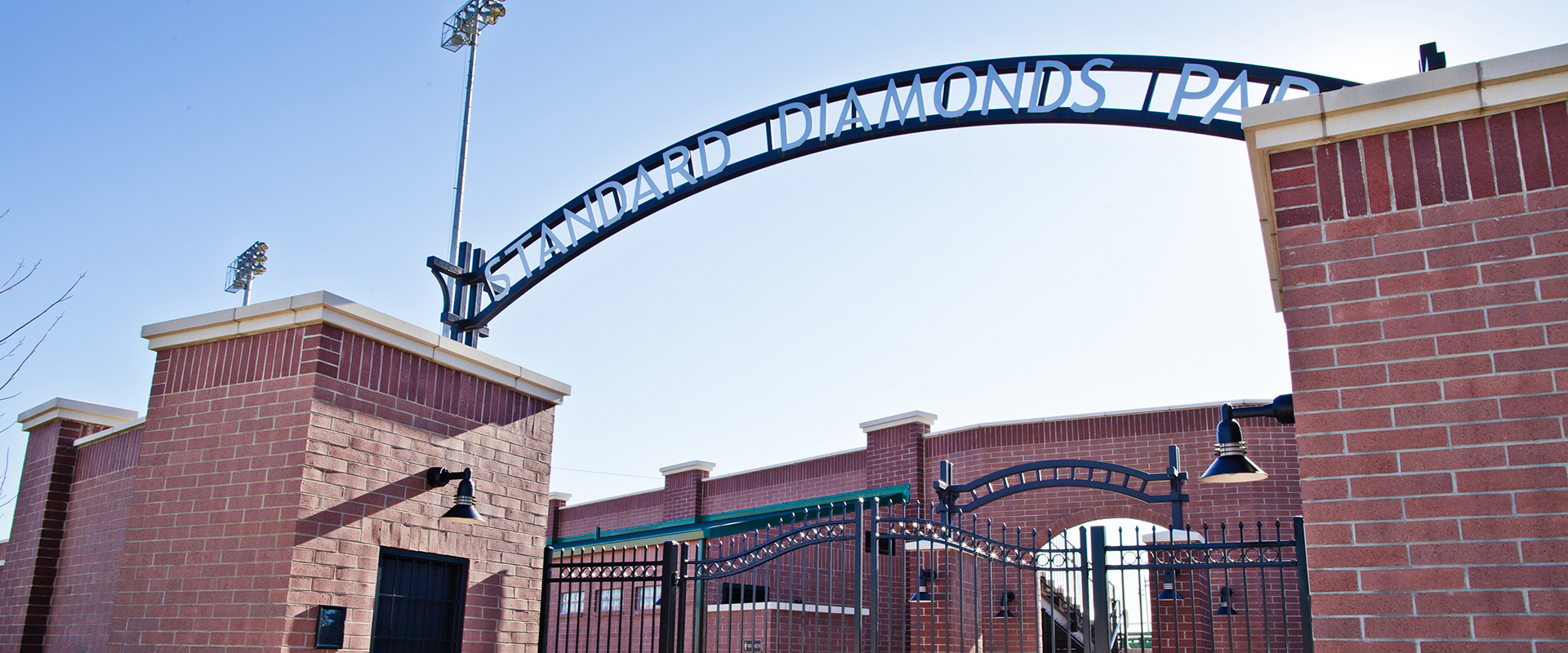 CITY OF WHITING
Standards Diamonds Park
Location: Whiting, IN
Completed: March 2011
Delivery method: General contractor
Powers & Sons built a new a 6.5-acre baseball stadium on land originally donated by Standard Oil Company at 1700 119th Street. Designed to connect with the existing Whiting Lakefront Park, Standard Diamonds Park and its Oil City Stadium is used by high school and collegiate teams and can be rented by other groups.
The brick stadium includes a spacious concourse for civic events and social gatherings. With lights for night play, the stadium features bullpens, batting cages, in-ground dugouts, a clubhouse with locker room and showers, a press box, scoreboard, concessions area, and tiered grandstand and individual seating for nearly 1,000 spectators.
It is home of the NW Indiana Oilmen, a minor league team that competes in the Midwest Collegiate Baseball League.
As part of this project, Powers & Sons built new a new Little League field, softball field, five tennis courts, and a playground, all located at the nearby Whiting Municipal Sports Complex at 117th Street and Oliver Street.
Work was completed in time for the start of spring season.