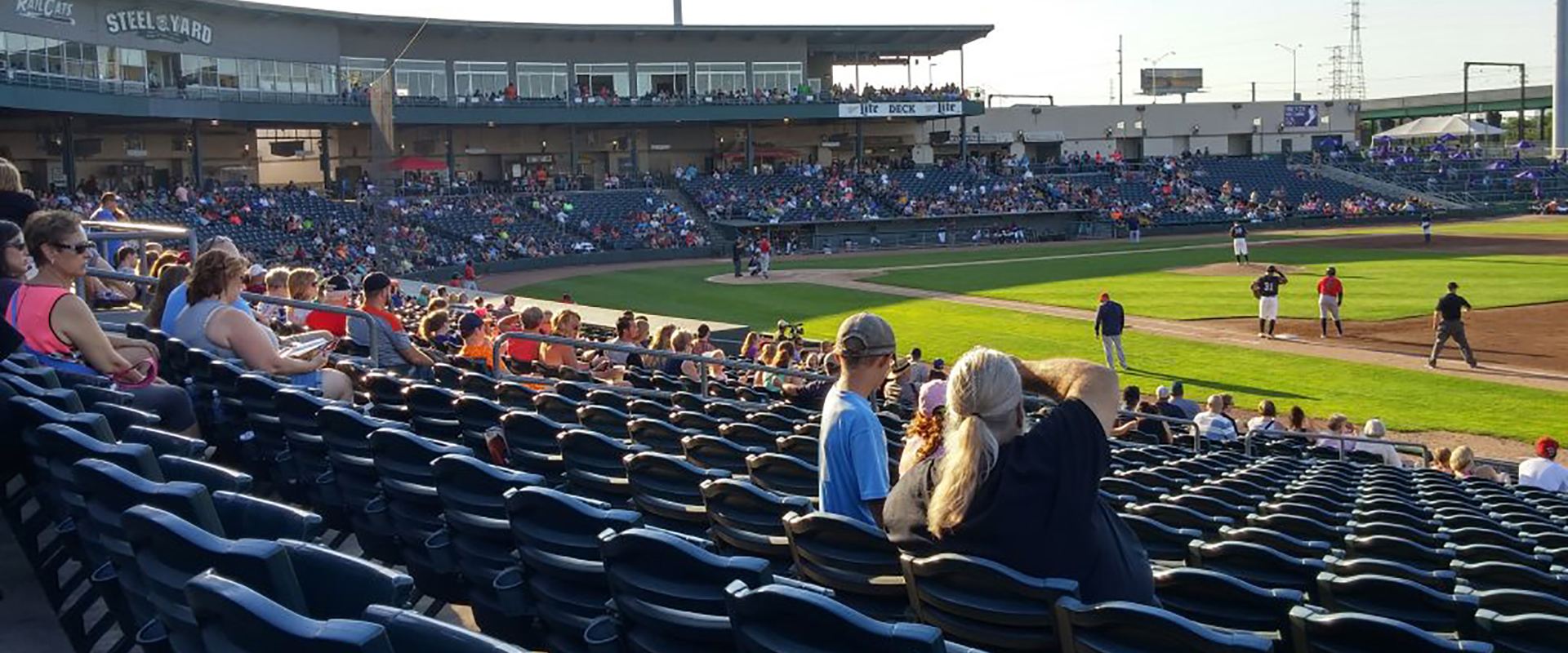 U.S. Steel Yard Baseball Stadium
Location: Gary, IN
Completed: August 2002
Delivery method: Construction manager
Powers & Sons managed construction of the Steel Yard baseball stadium. The open-air ballpark features 6,000 seats, 18 suites, a picnic area situated in the left-field corner curving behind the home-team bull pen, a stadium club/restaurant, and 55-foot tall scoreboard with LED video screen.
The site required extensive site preparation and landscaping. The fast-tracked work began in July of 2001. Local workers provided 65 percent of labor hours on the project.
Home of the RailCats, a member of the American Association of Independent Professional Baseball, the facility is also used for Little League and high school baseball games.