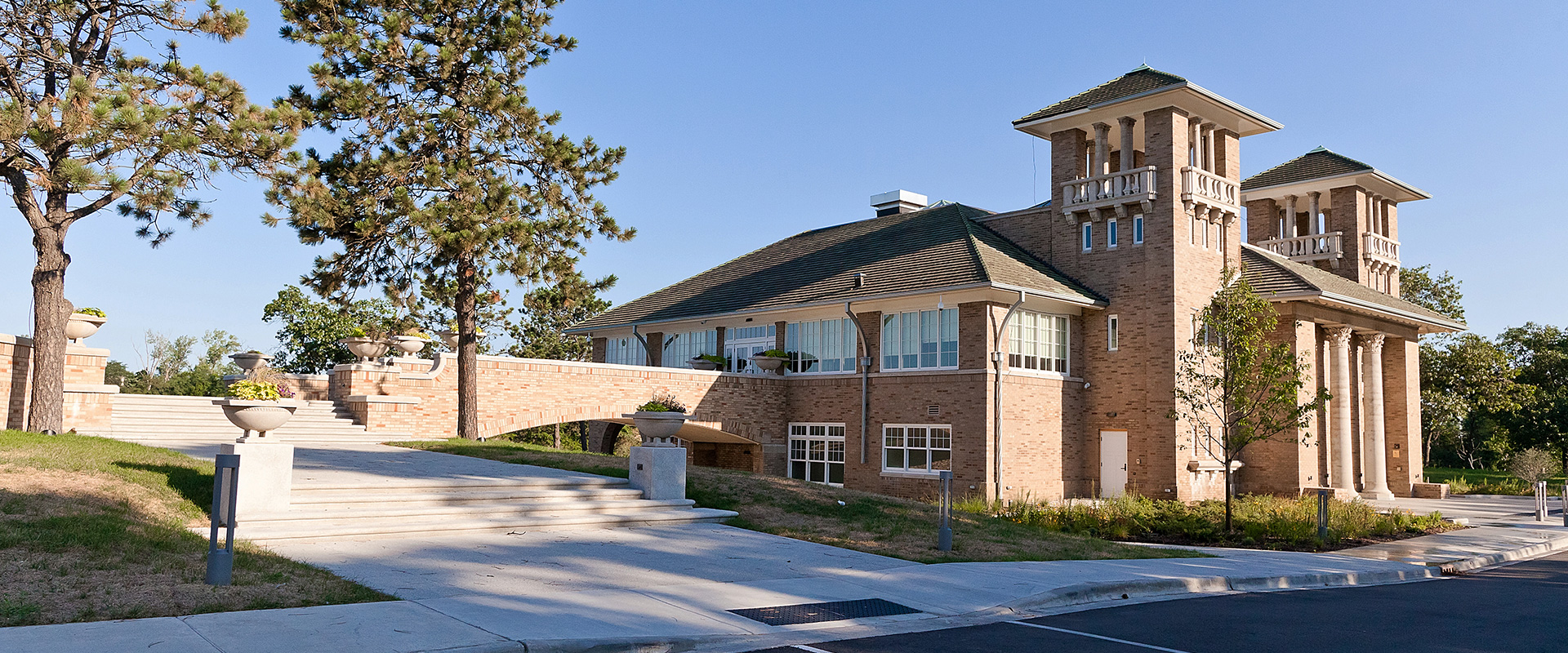 Marquette Park Pavilion
Location: Gary, IN
Completed: 1980 and 2012
Delivery method: General contractor
Powers & Sons has completed two historic renovations at Marquette Park Pavilion, originally built in 1923-24 with architecture reflecting both Prairie School and Italian Renaissance influences.
The building's historic and architectural details were preserved to honor to its importance in Northwest Indiana history. A popular site for weddings, social gatherings, and civic events, the pavilion is eligible for listing on the National Historic Register.
The first Powers & Sons overhaul of the building was to restore the pavilion's façade and install a new slate roof. We also renovated the interior, reconfiguring several rooms and updating the formal ballroom.
The second renovation included modernizing kitchen and bar facilities, repairing plaster walls, installing a new elevator along, and installing new windows, skylights, and flooring. The interior was updated with new finishes and fresh paint throughout.