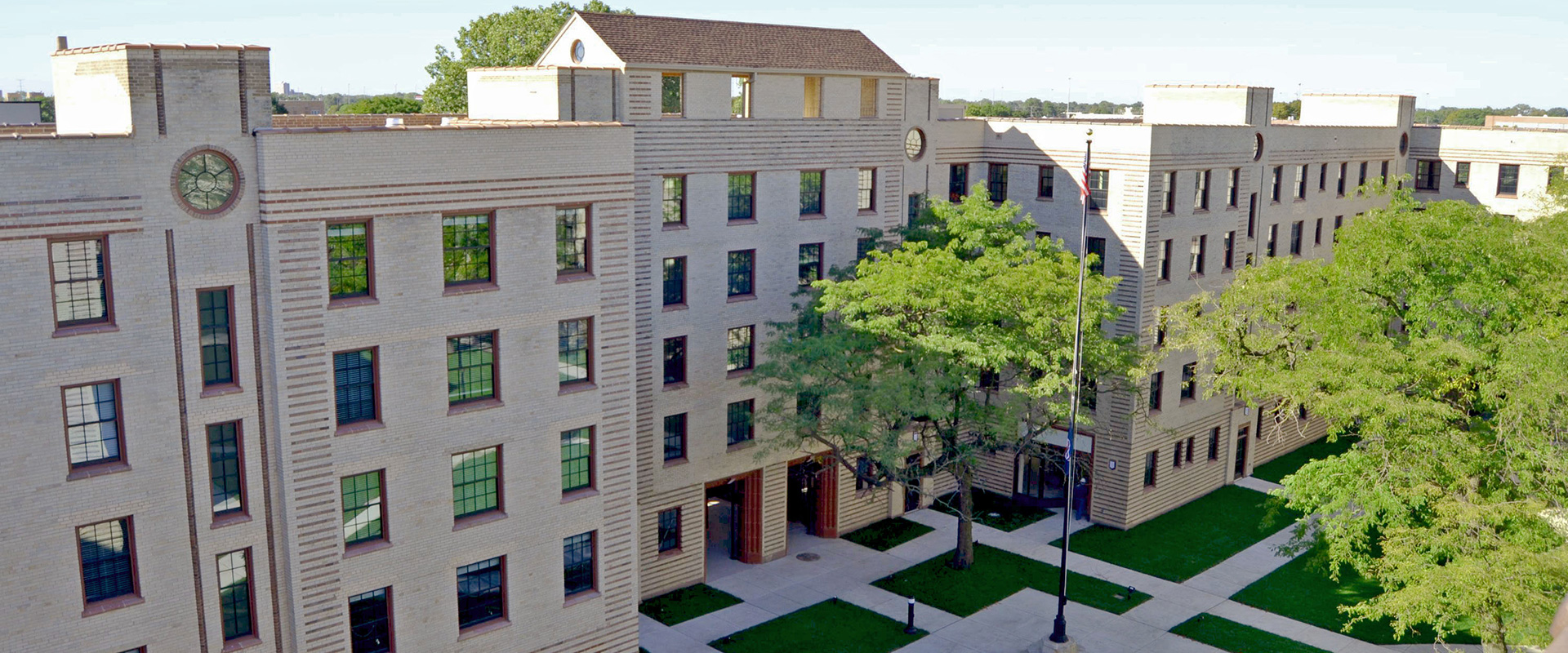 ROSENWALD COURTS APARTMENTS, LP
Location: Chicago
Completed: September 2016
Delivery method: General contractor
This project was recognized with awards including the 2017 Commission on Chicago Landmarks Award for Best Preservation Projects and the 2018 ACHP/HUD Secretary's Award for Excellence in Historic Preservation.
Powers & Sons Construction was responsible for three of the eight-building project at Rosenwald Courts Apartments, which is located at 4648 South Michigan Avenue in Bronzeville. The Powers team restored original construction, including all interior finishes, in 33 walk-up units.
The two-bedroom, 1.5 bath apartments range in size from 900 to 1,383 SF. Original woodwork was preserved, including entry lobbies, wood staircases, wood trim, and fireplaces. Updates included granite countertops in the kitchen and bath, hardwood flooring, and new appliances.
Constructed in 1928, the Arts & Crafts complex is listed on the National Register of Historic Places. Notable former residents include Nat King Cole, Duke Ellington, Marla Gibbs, Quincy Jones, Jesse Owens, and Joe Louis.