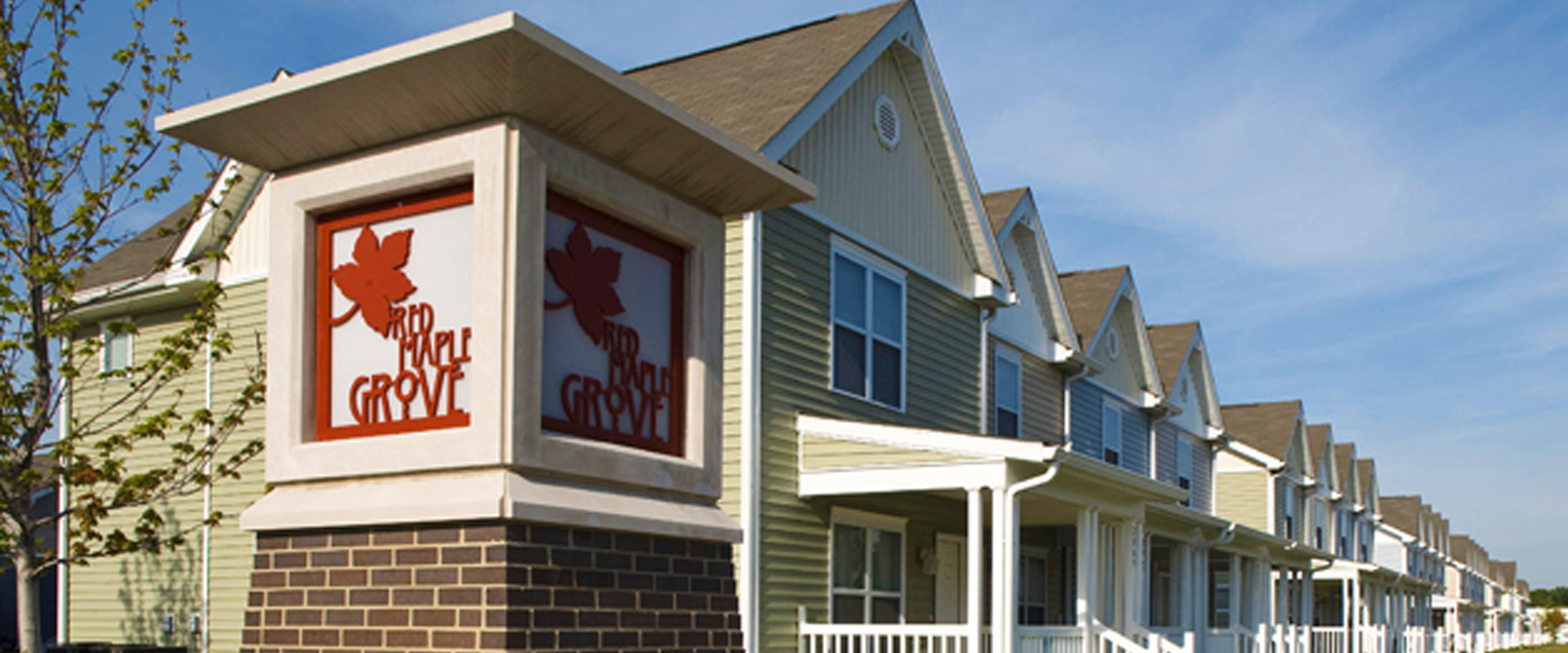 RED MAPLE GROVE
Location: Indianapolis
Completed: 2009
Delivery method: Construction manager at risk (CMa)
This Brinshore Development won Indiana's 2008 Governor's Award for Excellence in Affordable Urban Housing.
Powers & Sons was construction manager at risk (CMa) for Red Maple Grove, a 29-acre mixed-income housing community developed in three phases over two years.
Located at 2901 Tabor Street, it totals 60 one- and two-story buildings with 165 units ranging in size from one to four bedrooms. It also includes 52 single-family homes. The wood-framed buildings feature with a variety of exterior finishes.
Each unit has reserved parking, custom kitchen cabinets with marble countertops, a marble bathroom vanity, washer/dryer hook-up, and central air. All units are ADA-compliant for accessibility.
The project also included an 8,500 SF community center which houses an Indianapolis Public Schools kindergarten program.
Amenities included a fully equipped workout room, computer lab with high-speed Internet access, and an entertainment area with cozy fireplace and three flat-screen TVs. It featured a swimming pool, two regulation-sized tennis courts, and two-acre park.