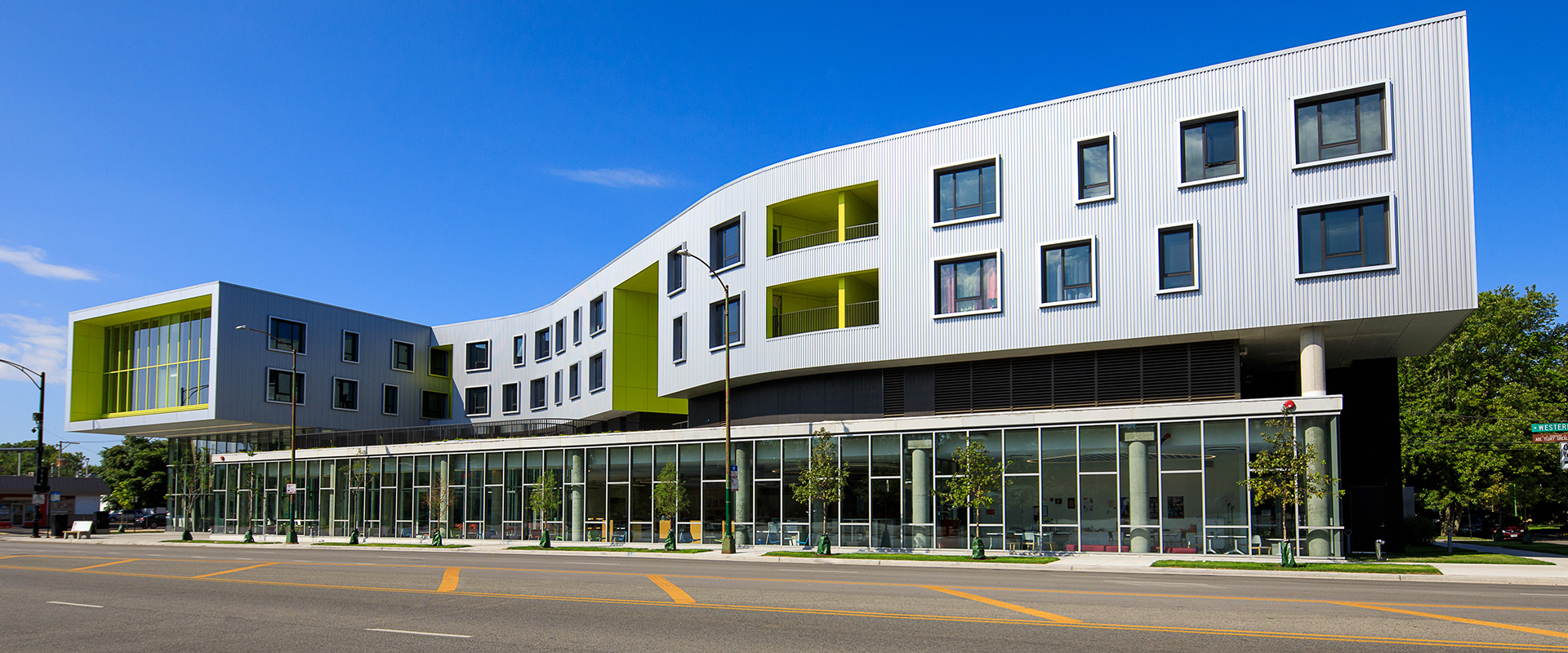 Northtown Library & Apartments
Location: Chicago
Completed: June 2019
Delivery method: General contractor
This project was recognized by the American Institute of Architects and American Library Association as one of four AIA/ALA 2020 Library Building Award recipients in the U.S. and Canada.
Powers & Sons built the new 64,000 SF mixed-use library and apartment building at 2410 West Pratt Avenue. Northtown Library & Apartments includes 44 affordable housing units and a local library branch.
A joint venture of the Chicago Housing Authority, Chicago Public Library, and Evergreen Real Estate Group, Powers & Sons collaborated with partners to complete the project, whose design was not finished before work began.
The 16,000 SF ground-level library faces North Western Avenue. The second floor includes office space, community meeting space, fitness center, laundry, and some housing. Remaining units occupy the third and fourth floors. The property includes a 44-space surface parking lot.
Built using sustainable design practices and materials, the multi-family mid-rise building received LEED Gold Certification through the U.S. Green Building Council.