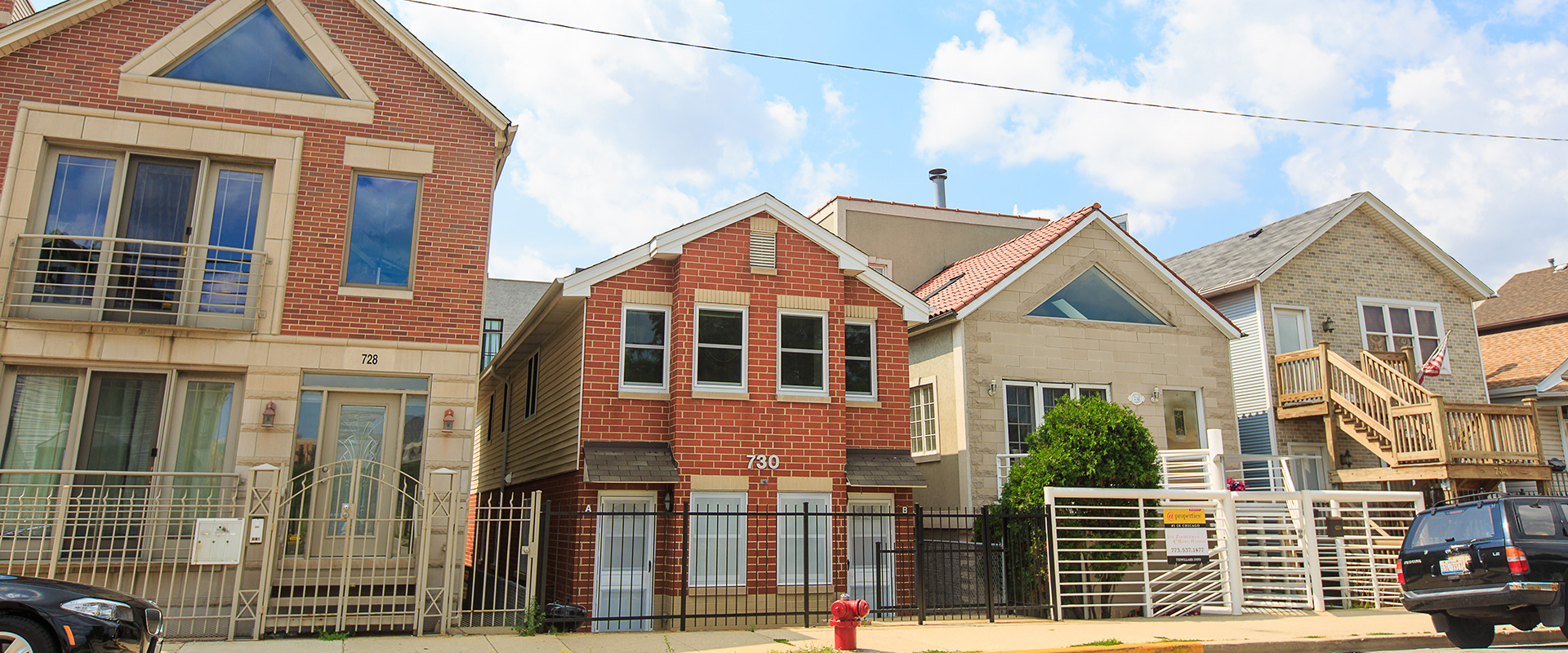 Chicago Housing Authority
TASK ORDER #44: KARLOV AVENUE AND WILLARD COURT
Location: Chicago
Completed: 2014
Delivery method: General contractor
Powers & Sons Construction renovated two existing two-unit homes for the Chicago Housing Authority (CHA).
Work included interior demolition and installation of new drywall, windows, casework and cabinetry, doors with security screens, and flooring. New plumbing with fixtures, updated electrical service, and new HVAC systems were installed throughout.
The 3221 South Karlov Avenue property included one two-bedroom and one three-bedroom unit. A new masonry façade and three-story deck were added. The 2,585 structure had been vacant for several years. Unforeseen conditions were discovered that mold and lead remediation, a new roof, and structural repairs to the second-floor flooring system. Powers & Sons collaborated with CHA's architect to design a roof that accommodated the existing conditions without impacting the budget.
The property at 730 North Willard Court is a 2,095 SF house with two three-bedroom units. Mold abatement on the first floor was added to our scope.