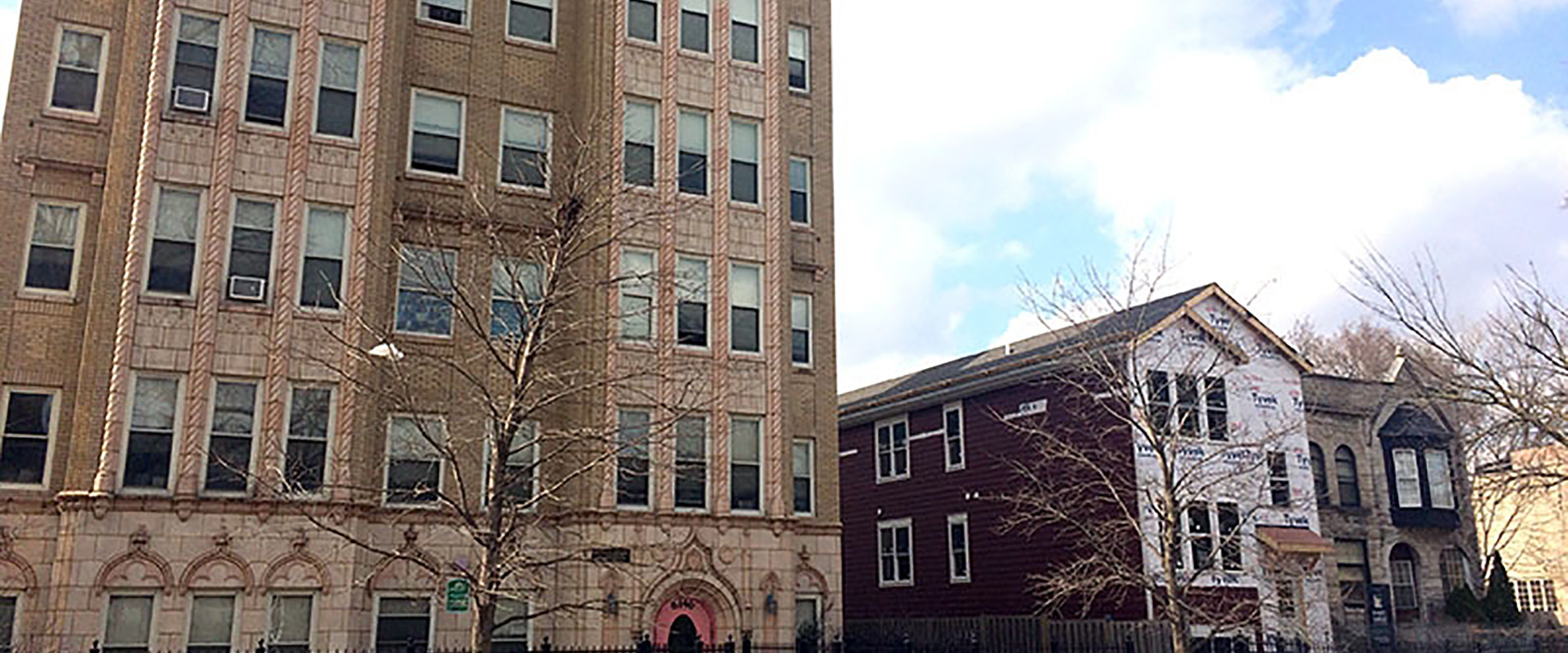 BUTLER-LINDON APARTMENTS & JOHNSON APARTMENTS
Location: Chicago
Completed: May 2020
Delivery method: General contractor
Butler-Lindon Apartments (Mattie Butler Apartments) is comprised of 42 units in a six-story building at 6146 South Kenwood. The  five-story Johnson Apartments (Eddie Mae & Alex Johnson Apartments) at 6230 South Dorchester Avenue contains 64 units. Powers & Sons completed a series of updates to both vintage properties containing a mix low-to-moderate-income studio, one-bedroom, and three-bedroom apartments. They were the first improvements either historic Woodlawn property had received in 15 years.
Owned by the Preservation of Affordable Housing (POAH), each unit was renovated with new plumbing, new windows, new window A/C units, and window treatments. New flooring and kitchen cabinets were installed, and the units were freshly painted.
Modern building elevators, fire alarms, and sprinkler systems were installed. Renovations included updated building HVAC systems, lighting, and improvements to common areas. In addition, each building received a new roof and exterior tuckpointing.