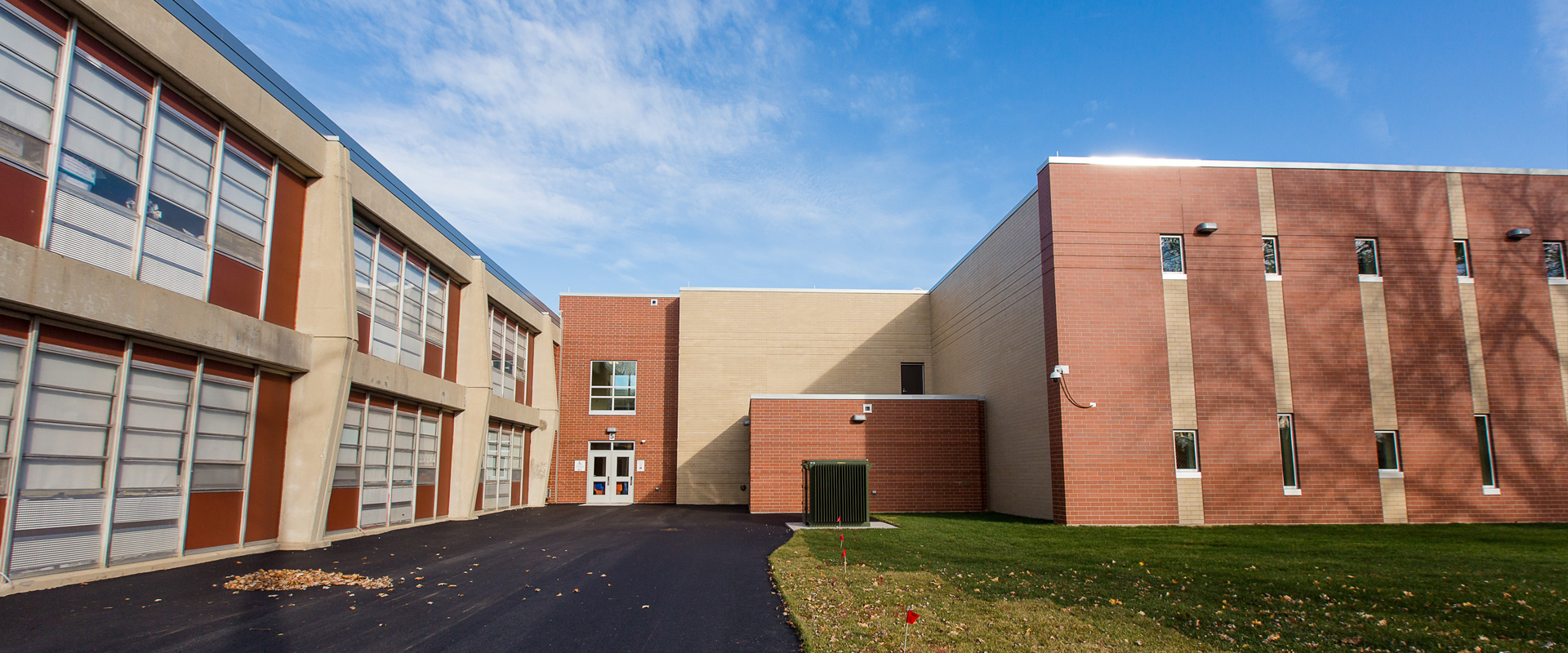 PUBLIC BUILDING COMMISSION OF CHICAGO
DUNNE TECHNOLOGY ACADEMY
Location: Chicago
Completed: November 2015
Delivery method: General contractor
Powers & Sons built a new 11,900 SF annex for the Dunne Technology Academy, located at 10845 South Union Avenue.
The annex was added to an existing building via a two-story brick connector. Part of an overall facility modernization project, the new space features a science and pre-engineering lab that is doubled in size, a new gymnasium with ancillary athletic and physical education facilities, and new elevator.
Exterior improvements included a new playground, artificial turf field, and landscaping.
This Chicago Public Schools property serves K-8 students with a curriculum emphasizing science, technology, engineering, and math (STEM) teaching and learning.