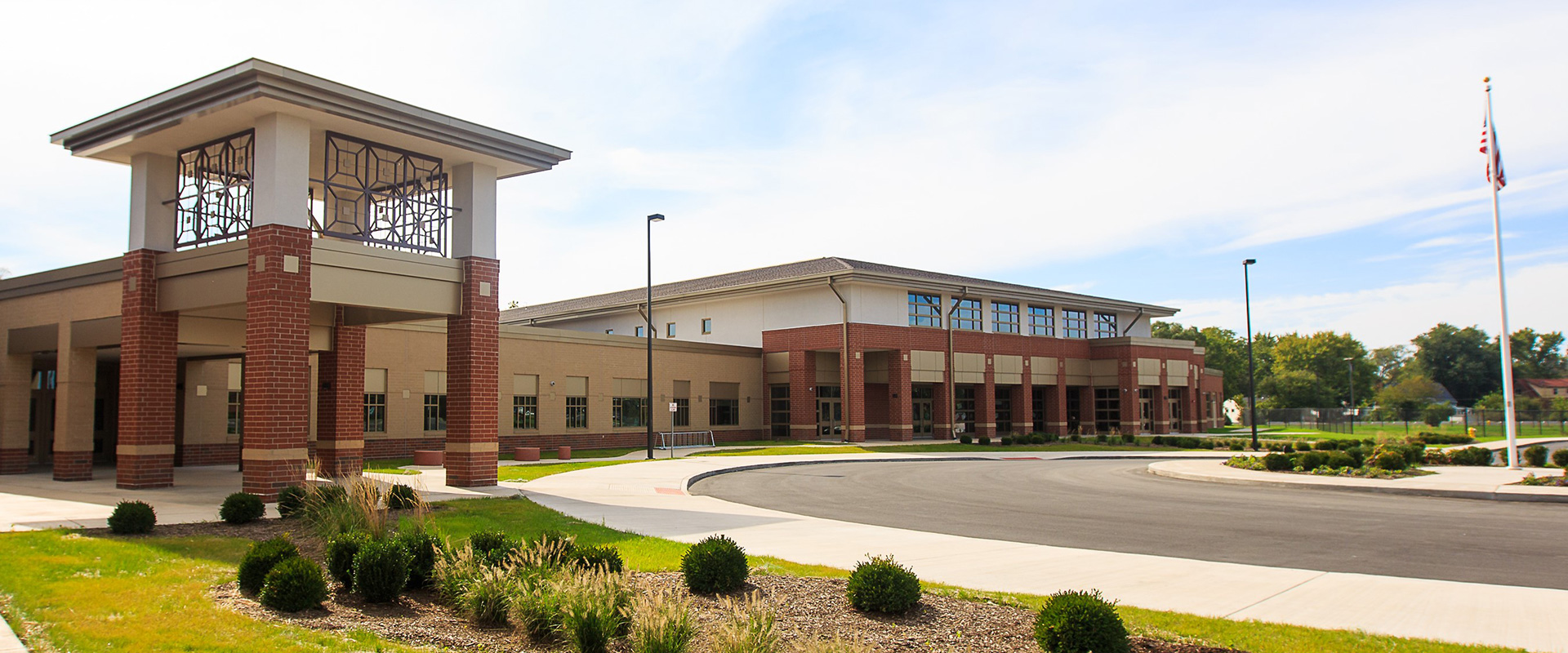 Protsman Elementary School
Location: Dyer, IN
Completed: August 2014
Delivery method: Construction management
Powers & Sons was a joint venture partner managing construction of the new 135,000 SF Protsman Elementary School at 1121 Harrison Avenue.
The multi-phase project required strategic logistic, staging, and construction management because the original 1965 school on the same property was open and operational. Adding to the complexity, the original school lay within the footprint of the new building, which was partially constructed to within five feet of the original.
On partial completion, faculty, staff, and students were moved into the new building and the original was demolished, after which a new cafeteria, community room, parking lot, and underground storm water management systems were constructed.
The new school includes state-of-the-art classrooms and instructional spaces, gymnasium, multi-purpose room with stage, cafeteria and kitchen, library, music room, art room, nurse's clinic, and administrative offices.
Site improvements included a new parking lot and playground.
Powers & Sons collaborated with the architect and engineers throughout design, budgeting, and bidding, with bid packages designed to maximize participation by local contractors and businesses in the community.