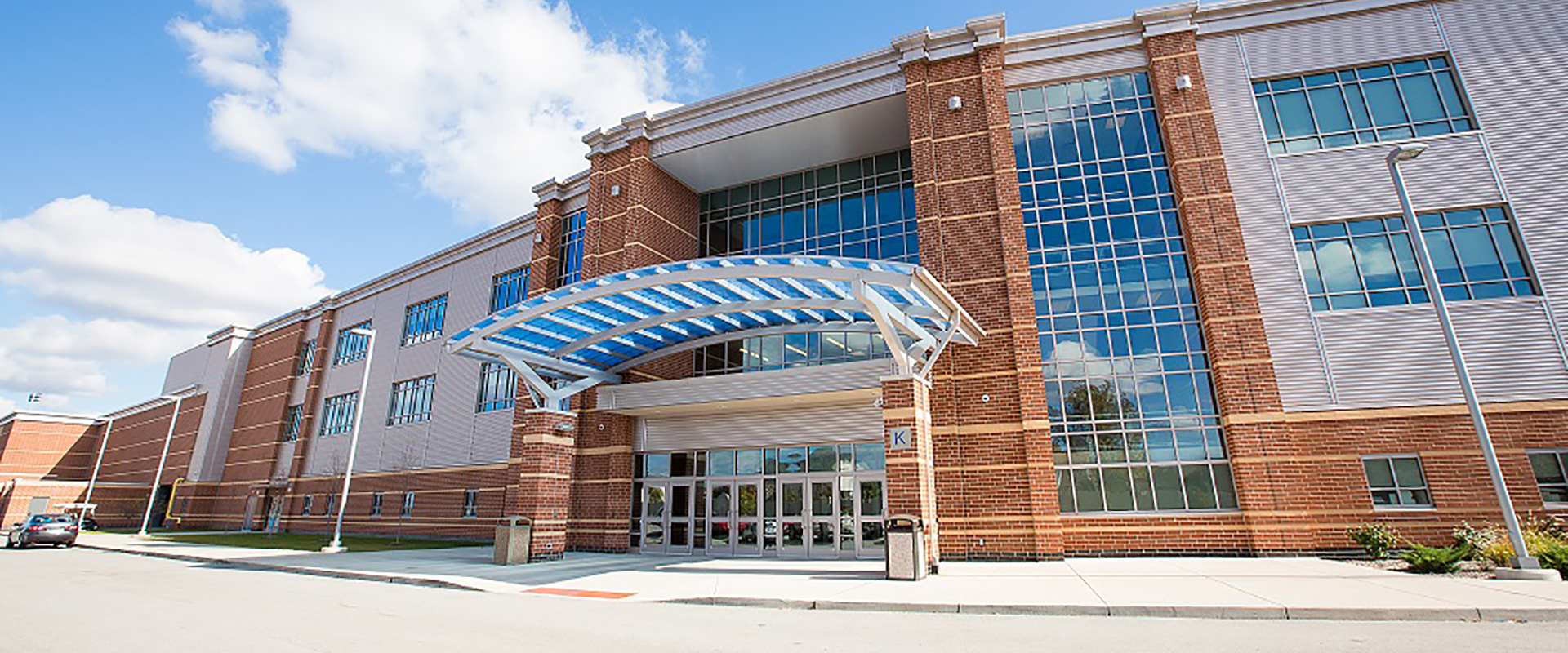 Lake Central High School
Location: St. John, IN
Completed: November 2015
Delivery method: Construction management
Powers & Sons was a joint venture partner managing a major renovation and expansion of Lake Central High School at 8400 Wicker Avenue.
A new three-story, 254,400 SF wing for classrooms and a vocational education department was built. To replace the aging facility, the old swimming pool was demolished and a new 80,000 SF natatorium was constructed. Other spaces were gutted and a new 120,800 SF gymnasium and a 112,100 SF auditorium with media center were built. In addition, administrative, student support, and office spaces were renovated.
Exterior work included construction of a new football field with track and grandstand seating, as well a baseball field and new athletic parking lot.
We worked in tandem with the architect and engineers during design, budgeting, and bidding, developing bid packages to maximize participation by local subcontractors and businesses.
When completed about four months ahead of schedule, the school had an 835,400 SF footprint and housed both new and renovated state-of-the-art facilities.