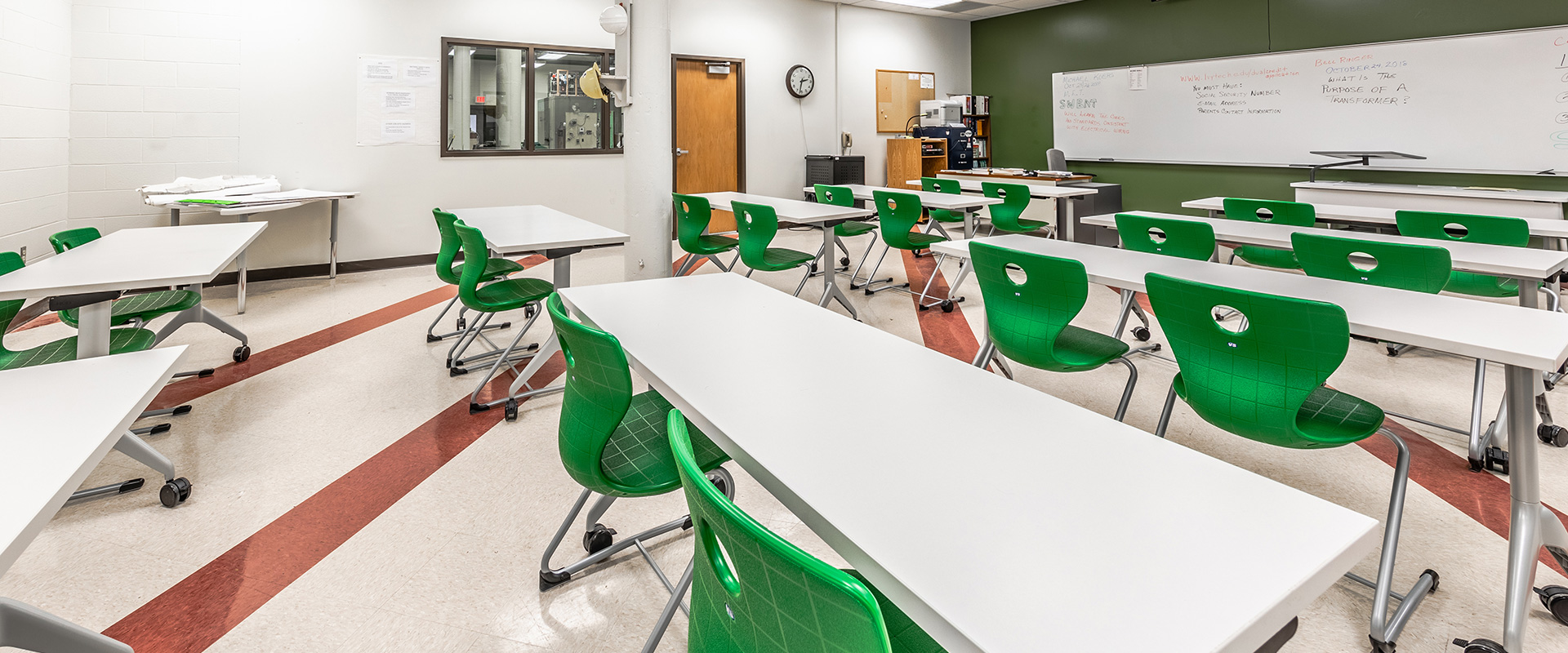 Reinvention Renovations, Phase 2
Location: Indianapolis
Completed: December 2019
Delivery method: Construction manager as constructor (CMc)
For this Indianapolis Public Schools (IPS) construction manager as constructor (CMc) project, Powers & Sons delivered site-specific renovations at Arsenal Technical, Crispus Attucks, George Washington, and Shortridge high schools.
We completed interior demolitions, constructed new walls and corridors, updated HVAC, MEP, and technology systems, applied new finishes including paint and flooring, and installed equipment.
New spaces for teaching, learning, and student services were created, including: (1) counseling and administrative offices with reception area, (2) retail bookstore, (3) student health center, (4) world languages center, (5) music practice and instrument storage room, (6) visual arts center, (7) IT server room, (8) dance studio with mirrored walls and ballet barres, (8) a life skills teaching and learning area with accessible restroom for special education students, (9) a computer testing and media center, and (10) an athletic weight room.