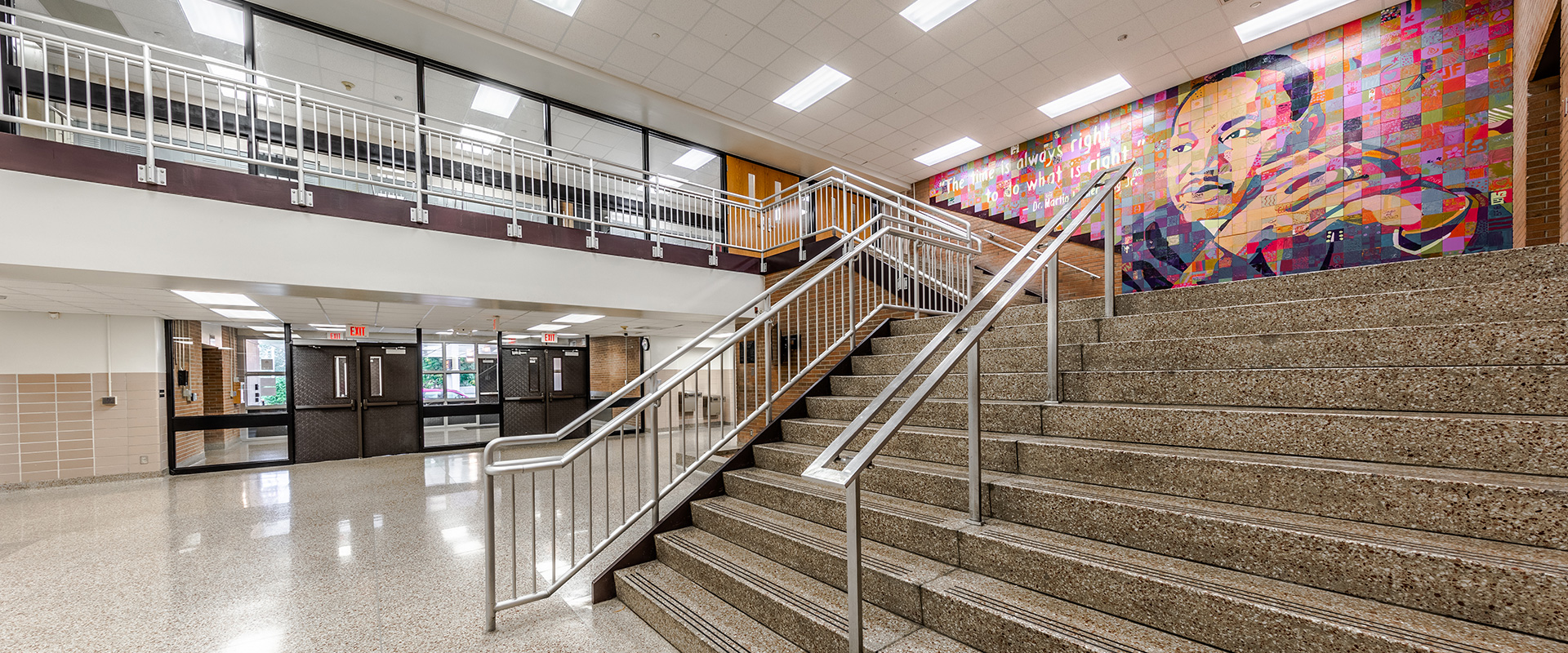 Reinvention Renovations, Phase 1
Location: Indianapolis
Completed: July 2018
Delivery method: Construction manager as constructor (CMc)
This CMc venture was for a series of renovations at two Indianapolis Public Schools (IPS) middle schools and six high schools.
Powers & Sons was the lead partner to reconfigure and update existing spaces to better meet science, technology, engineering, and math (STEM) teaching and learning needs. Work included creating new spaces designated as "Future Centers" for students to explore academic and career opportunities in STEM fields.
In total, work comprised nearly 121,500 SF of space including (1) 86 classrooms, (2) five Future Centers, (3) administrative areas and offices, (4) upgrade STEM labs, (5) new media centers, (6) update performing arts spaces, (7) exterior renovations, and (8) new secure entries.
Powers & Sons issued subcontractor bids and began construction in just 38 days after the project was awarded, with work in all schools completed in 124 days.