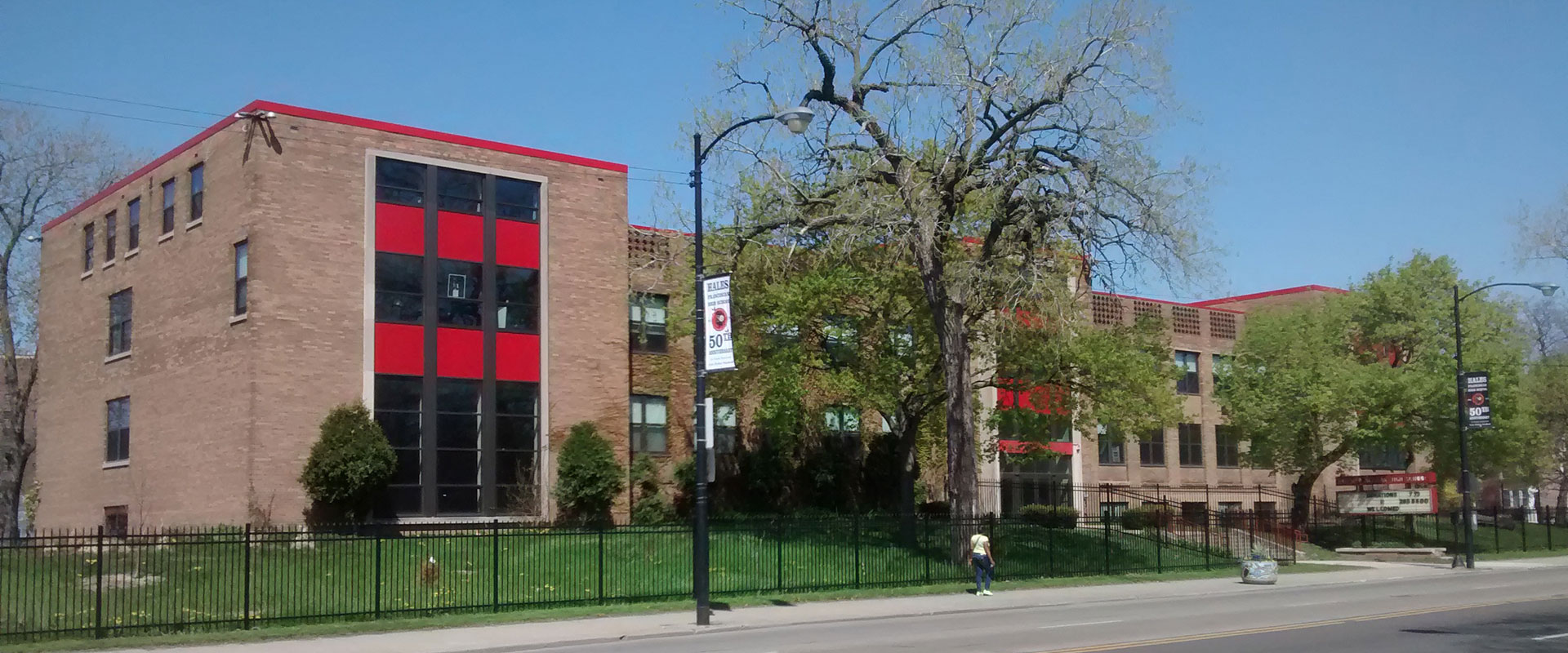 Hales Franciscan High School
4930 South Cottage Grove Avenue
Location: Chicago
Completed: September 2009
Delivery method: Design-build
This project was for a phased infrastructure modernization and renovation of an existing 120,000 SF facility formerly occupied by St. Xavier College.
Powers & Sons' work at Hales Franciscan High School included masonry repairs, new roof, new thermal windows, and updated entrances. Existing MEP and elevator equipment was removed and replaced with new high-efficiency systems.
Chemistry, biology, physics, and math classrooms and labs were updated. Athletic facilities, including a new synthetic turf field, 400-meter track, athlete locker room, and other physical education spaces were also renovated.
The building was open and operational for summer classes during the project, so schedules were developed in coordination with school officials to minimize disruption. Temporary hallways and partition walls in construction zones helped minimize dust and noise in work areas.