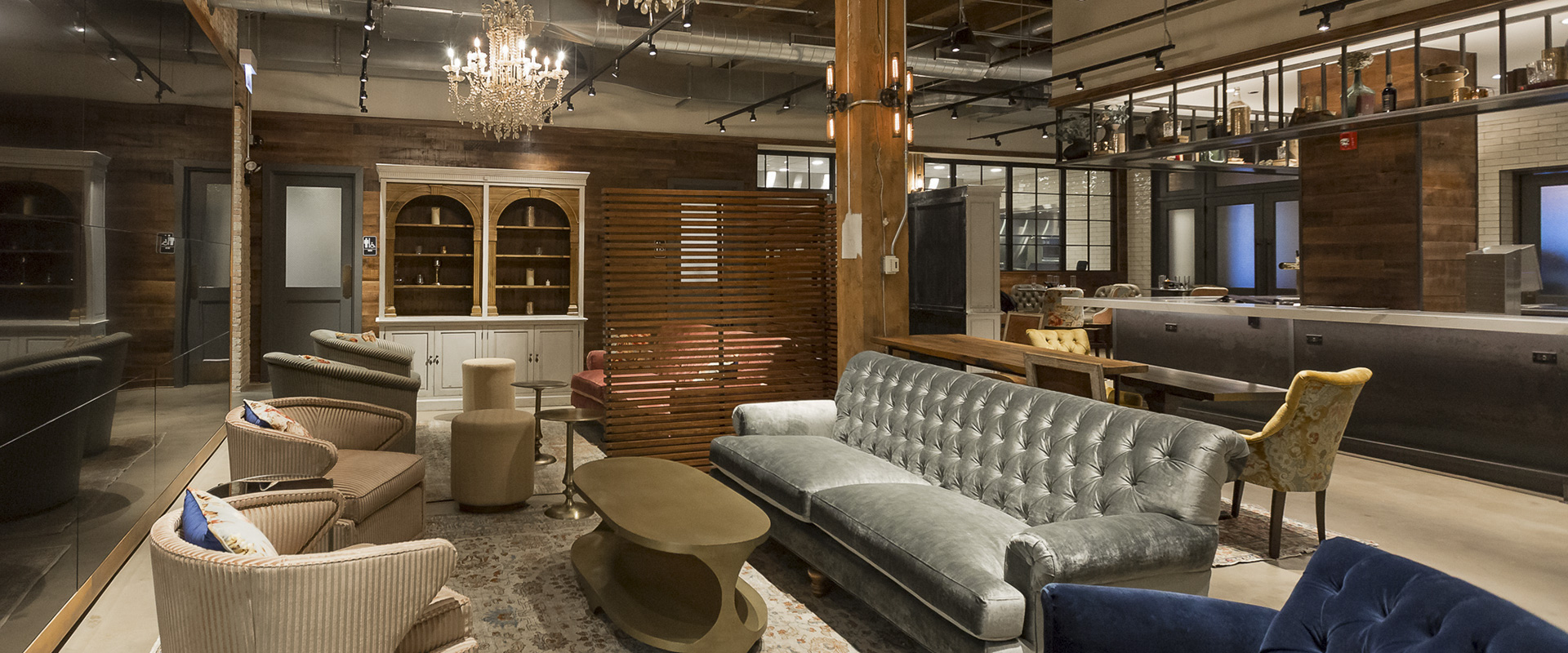 CLEVELAND AVENUE
TASTE 222
Location: Chicago
Completed: January 2017
Delivery method: General contractor
At this property owned by Cleveland Avenue at 222 N. Canal Street, our work included extensive renovations to the first floor of an existing building which was converted into a restaurant.
Taste 222 is the storefront showcase for a venture capital and consulting firm that invests in cutting-edge food, beverage and restaurant concepts. It is located in Chicago's Fulton River District. The completed restaurant gives Cleveland Avenue's entrepreneurs a stylish, intimate environment with state-of-the-art culinary facilities in which to test new food and beverage concepts with consumers.
In addition the the restaurant, our work included building other spaces on the first floor, including a meeting and event space, test kitchen, and two bars.