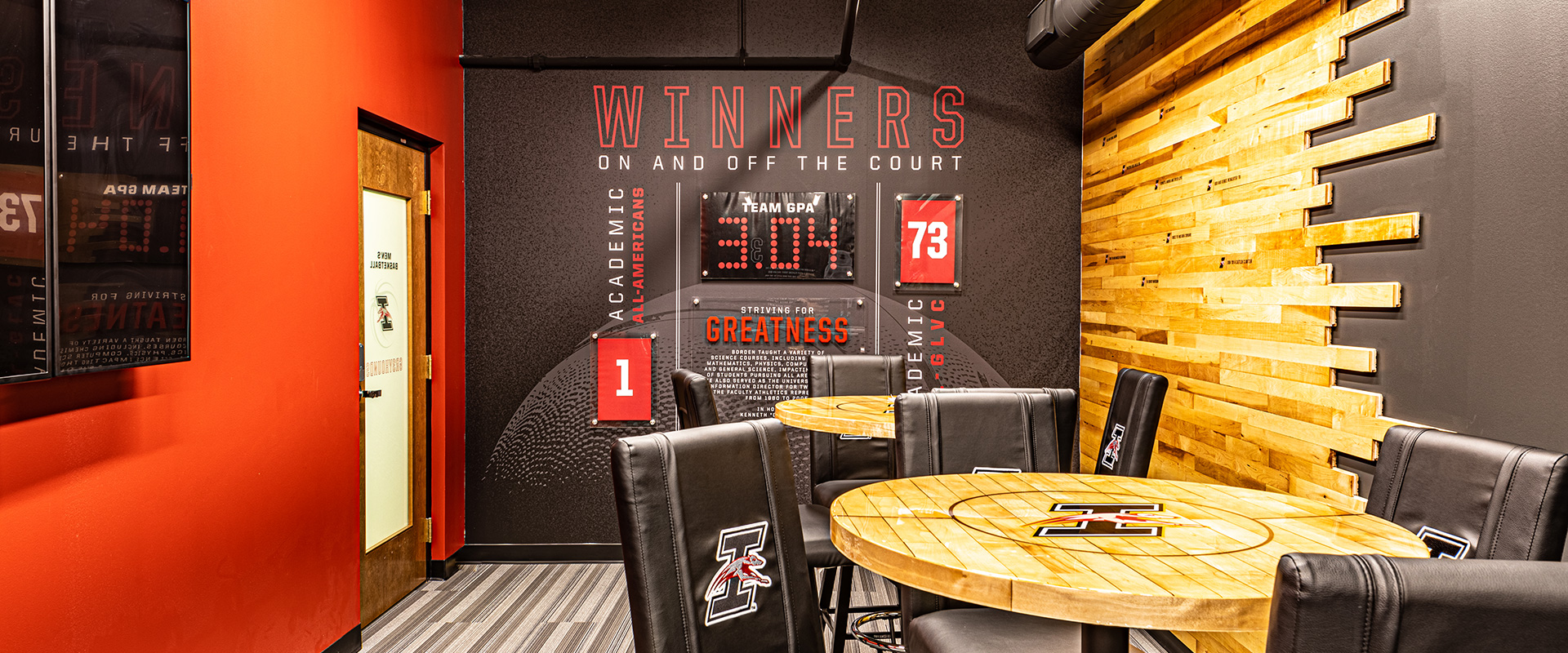 UNIVERSITY OF INDIANAPOLIS
JORDAN LOYD FILM & STUDY SUITE
Location: Indianapolis
Completed: January 2020
Delivery method: General contractor
Powers & Sons transformed a former athletics storage area at the University of Indianapolis into an film room and study lounge for student and athletic staff.
Our scope of work included gutting the interior and removing outdated HVAC and electric service. Concrete walls and floors were cored to route water lines. New HVAC ducts, controls, electric outlets, and lighting was installed. Walls, flooring, and glazed windows in metal frames were added.
Located in Nicoson Hall, the space is used by coaches to review game videos with student-athletes. It can also be used by students for studying between practices.
The room features tiered theatre seats and flat-screen monitors with data connections. Custom wall décor was installed, including a unique 10 x 10 feature wall showcasing wooden flooring salvaged from the university's former gymnasium.