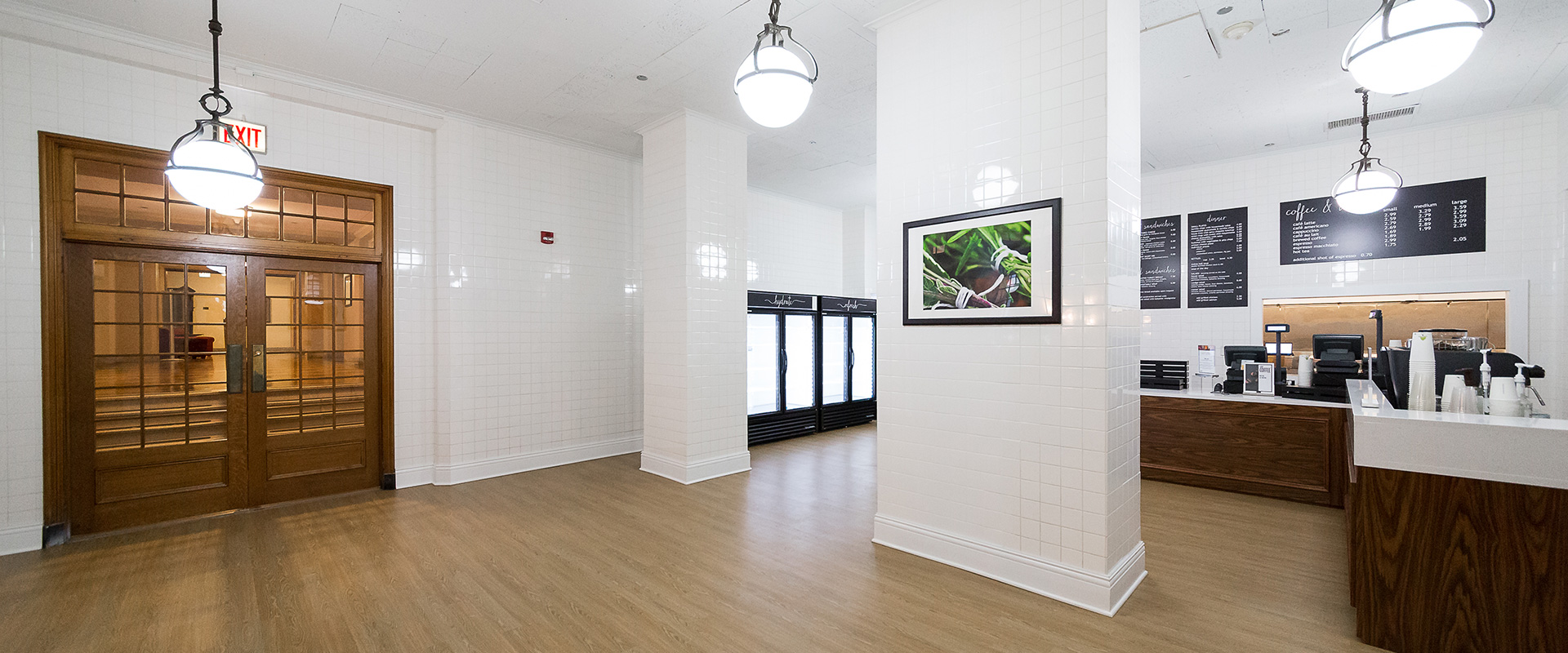 International House
Location: Chicago
Completed: August 2016
Delivery method: General contractor
The Powers team updated the International House at 1414 East 59th Street for the University of Chicago.
The work—which spanned the first, seventh, and eighth floors for a total of 8,000 SF—included converting existing student rooms into a new three-bedroom, two-bathroom apartment for the residence director.
Three student rooms became a new undergraduate house lounge with common area. Existing bathrooms were updated with new fixtures, tile, partitions, showers, sinks, and storage; one new single-user restroom was added.
Renovations also included updating a community kitchen and the building's Tiffin Café. New kitchen equipment, exhaust hoods, plumbing, flooring, custom cabinets, and quartz countertops were installed.
The building was partially occupied during the project, so we protected public areas from daily work dust and dirt.