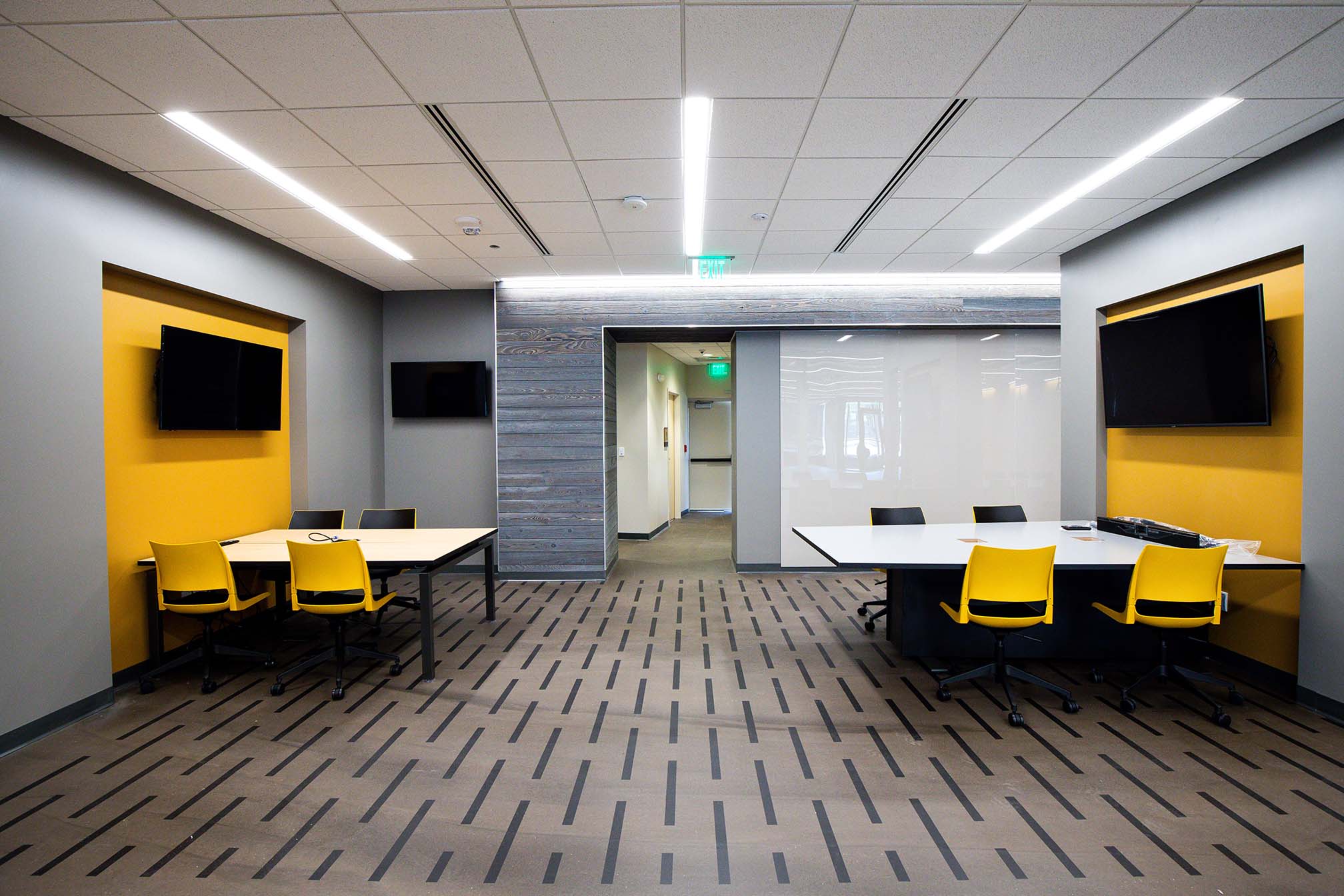 CENTER FOR INNOVATION & DESIGN IN ENGINEERING TECHNOLOGY
Location: Hammond, IN
Completed: August 2020
Delivery method: General contractor
Powers & Sons completed interior renovations to convert a former 5,500 SF furniture store into an open-concept Purdue University Northwest engineering technology center for senior students, prospective employers, and local manufacturing companies.
We installed a new HVAC system with new roof-top units and new mechanical, electrical, and plumbing systems. A new entry vestibule was created. Fresh fixtures and flooring were installed, contemporary wall finishes were added, restrooms were updated, and the space was painted throughout.
The maker space/virtual classroom features a 208-volt overhead electrical bus bar system to simulate a real-world industrial setting. Companies can bring in their own equipment for pre-employment student training and testing.
Existing parking and exterior landscaping was retained. Challenges included material delays due to the 2020 COVID pandemic. All work was completed ten days ahead of schedule.