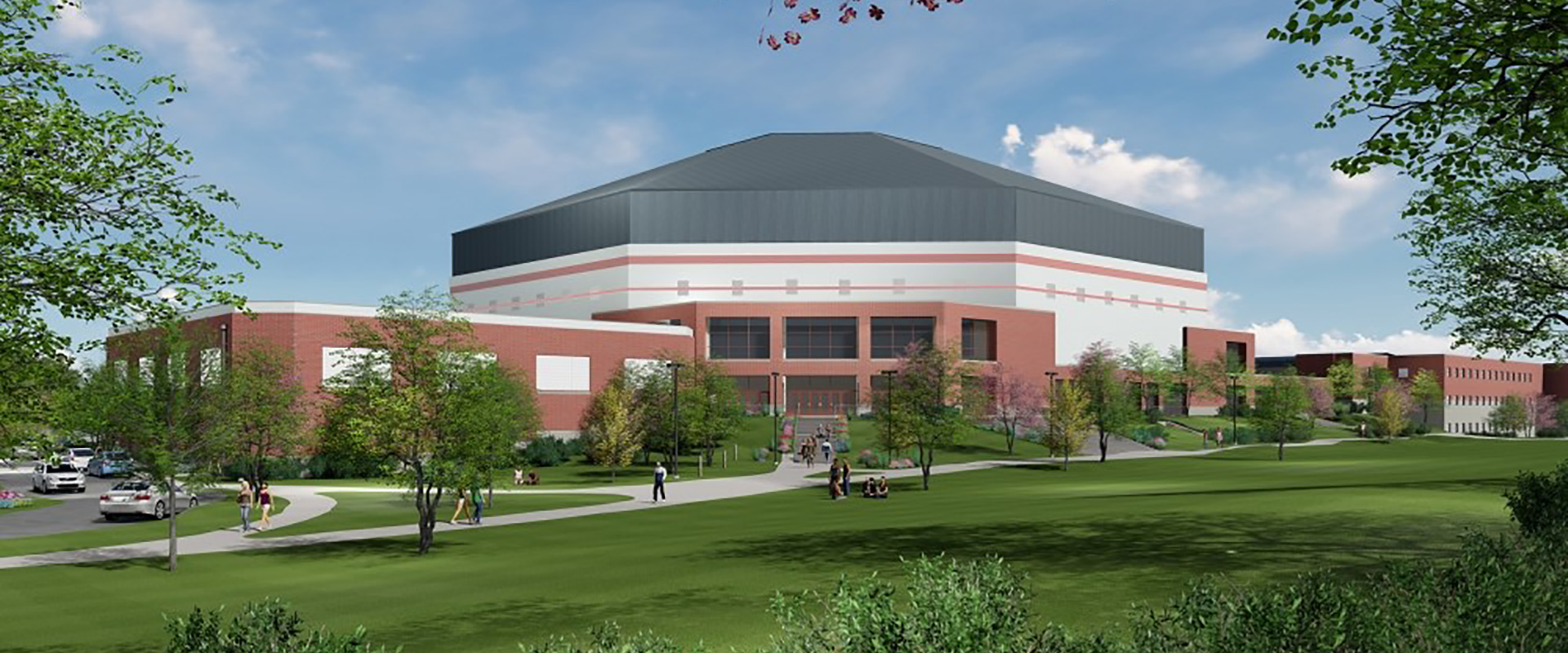 Shondell Practice Center
Location: Muncie, IN
Completed: July 2018
Delivery method: Construction manager as constructor (CMc)
Powers & Sons Construction was selected for the first construction manager as constructor (CMc) contract awarded by Ball State University.
The 23,000 SF new Dr. Don Shondell Practice Center is located between gates one and two at Worthen Arena at 200 West University Avenue.
The center houses two full-sized NCAA regulation basketball and volleyball practice courts, an athletic training room, and study room with 27 tiered seats for team meetings and game film reviews on the court level. The mezzanine level includes two meeting rooms overlooking the practice courts.
The facility was recognized with LEED Gold Certification by the U.S. Green Building Council.