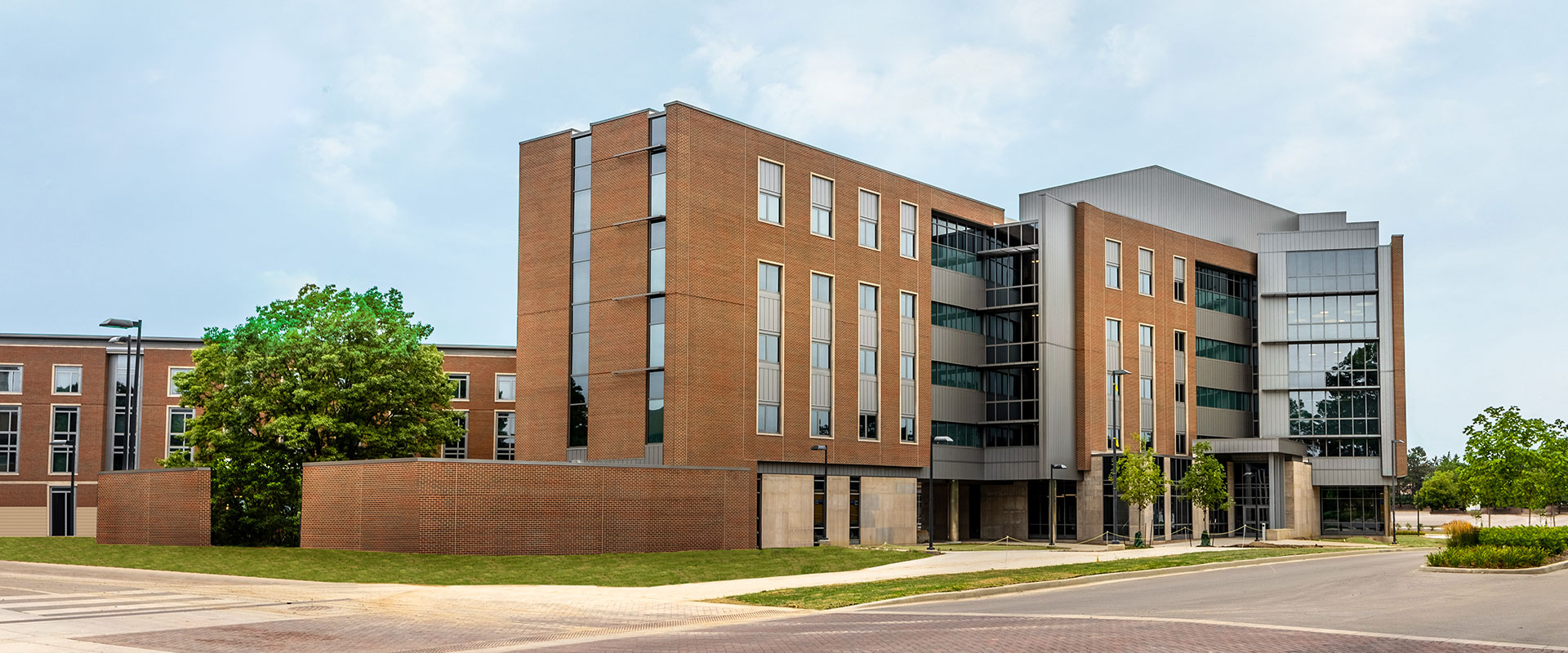 NORTH RESIDENCE
Location: Muncie, IN
Completed: July 2020
Delivery method: Construction manager as constructor (CMc)
Powers & Sons was construction manager as constructor (CMc) for a new 164,000 SF brick, stone, and glass student residence hall at Ball State University.
Designed as a science, technology, engineering, and mathematics (STEM) living-learning community, North Residence Hall features two towers containing five floors with about 25 rooms each for a total of 250 students per tower.
Each floor has a dedicated student lounge and kitchen. A two-story, glass-walled central connector—which also serves as the main entrance to both towers—contains a laundry area, fitness center, mail room, student lounge, large multipurpose room, designated maker spaces, small group study spaces, and administrative offices.
Student rooms are primarily doubles with some single and ADA-compliant rooms. Baths are semi-private with shared lavatories and private shower/toilet areas.
Surrounded by green space and walkways, energy-efficient and sustainable environmental standards were followed and LEED Silver Certification is being sought.