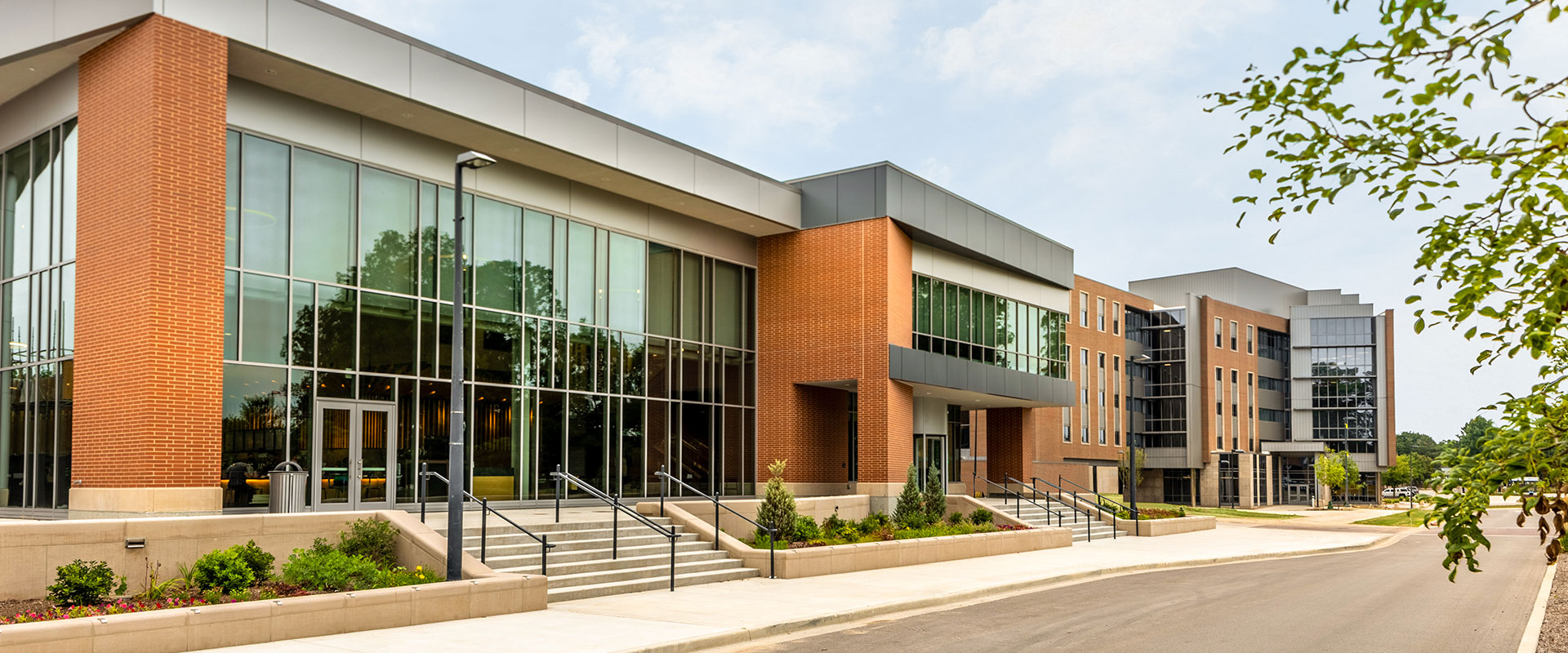 North Dining
Location: Muncie, IN
Completed: July 2020
Delivery method: Construction manager as constructor (CMc)
This joint construction manager as constructor (CMc) venture was to construct a new 65,000 SF state-of-the-art university dining center.
Designed to serve as the premier dining facility on the Ball State University campus, North Dining offers an array of food concepts from which to choose.
With space for about 750 patrons in varied seating areas on the first floor, North Dining also features a flexible 125-seat private dining space for luncheons, dinners, meetings, and campus events.
It includes a Starbucks, central prep kitchen and dish-washing station, and other back-of-house support spaces. Administrative offices for university housing and dining staff are on the second floor.
Open for the start of fall 2020 classes, the allergen-free facility follows sustainable design practices and will meet LEED Silver certification standards.  All MEP and interior/exterior lighting systems are energy efficient and sustainable materials were used in construction.