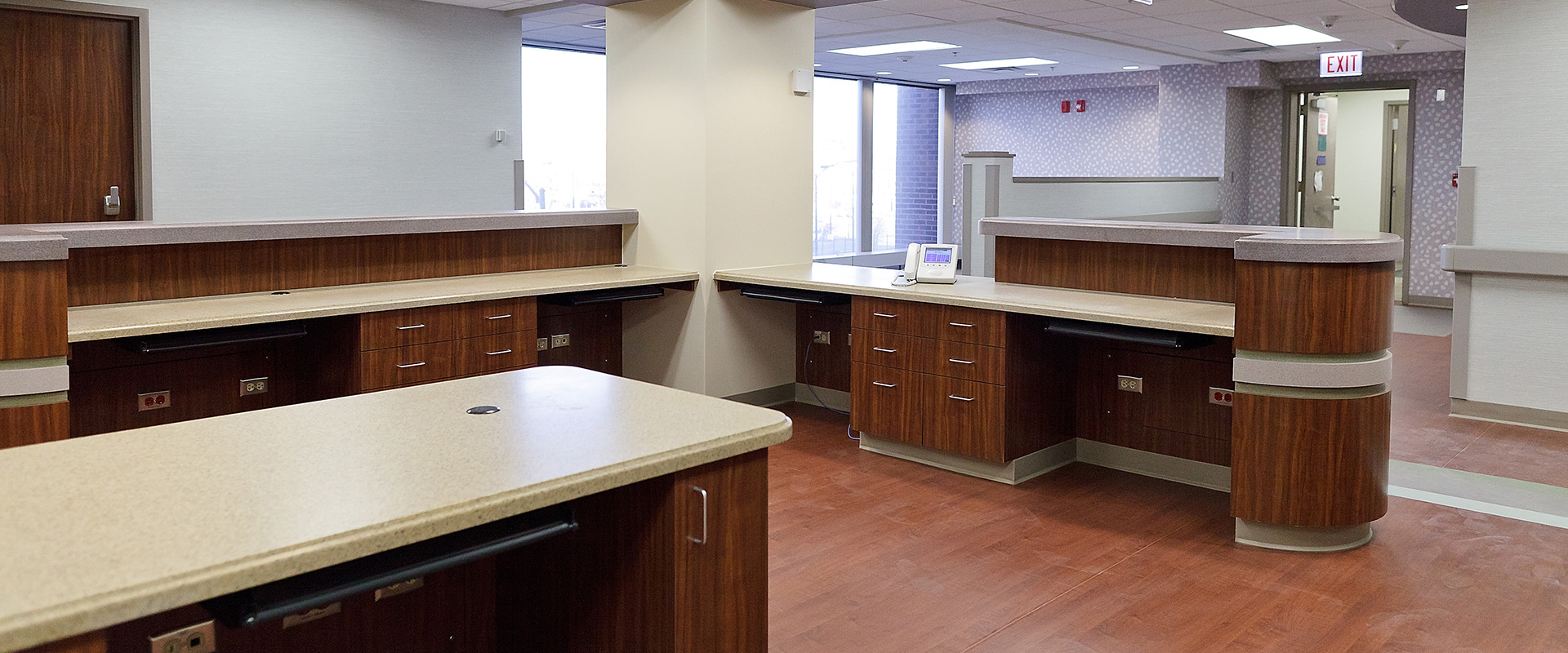 LDR UNIT & THIRD-FLOOR PATIENT ROOMS
Location: Chicago
Completed: March 2012
Delivery method: General contractor
Powers & Sons completed interior renovations at Jackson Park Hospital, including patient rooms on the third floor and the build-out of a new labor, delivery, and recovery (LDR) unit.
The project called for mechanical, electrical, and plumbing upgrades, installation of a new elevator, and new walls, acoustical ceilings, and flooring.
We also worked closely with facility managers and the architect to address existing conditions not identified in as-built drawings.
Care was taken to minimize noise, dust, and dirt and keep egress and ingress open in the operational facility located at 725 Cornell Avenue.