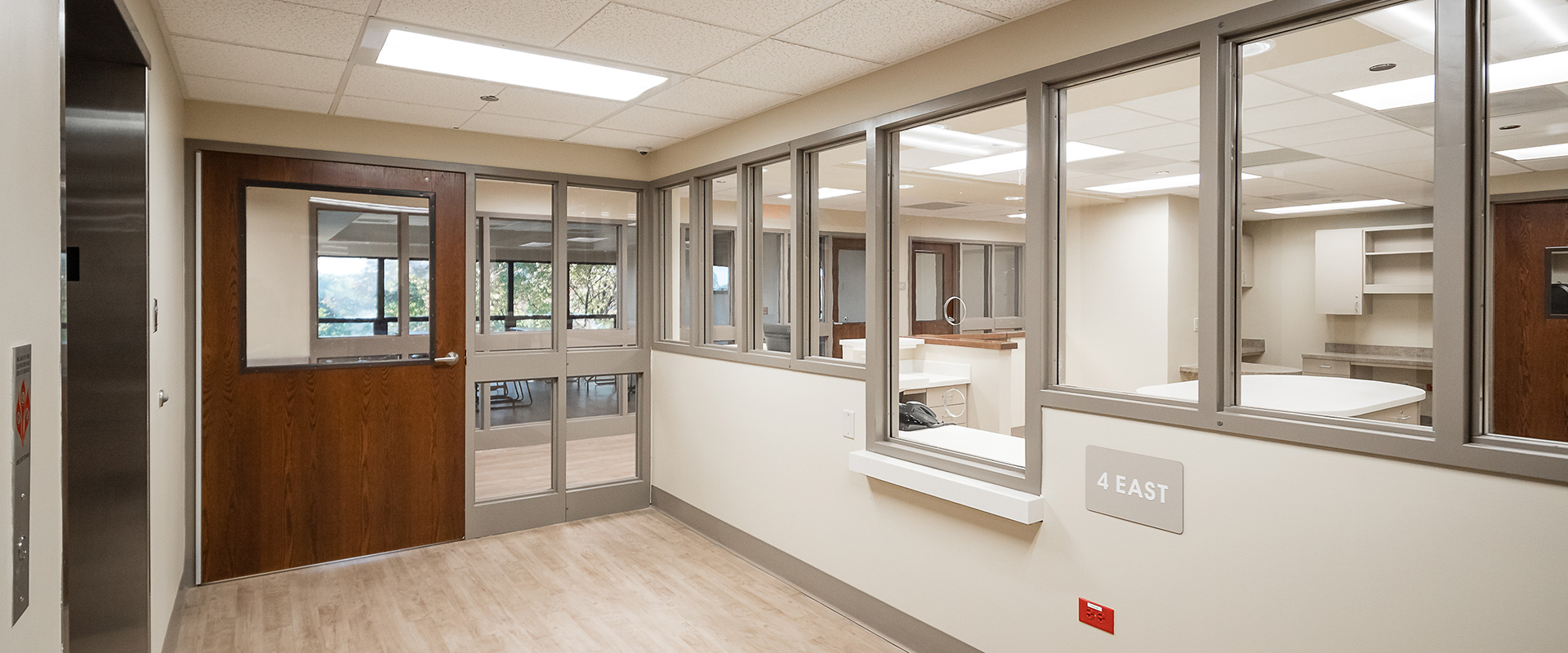 FOURTH FLOOR EAST
Location: Chicago
Completed: May 2019
Delivery method: General contractor
This is the second renovation Powers & Sons completed at Jackson Park Hospital. The scope  was to renovate an outdated, fire-damaged psychiatric unit on the hospital's fourth floor.
The Powers team worked closely with hospital staff and the architect to address unknown existing conditions discovered when construction began.
The resulting new patient care area featured an upgraded new elevator system, 26 new patient rooms, treatment rooms, and nurses' stations.