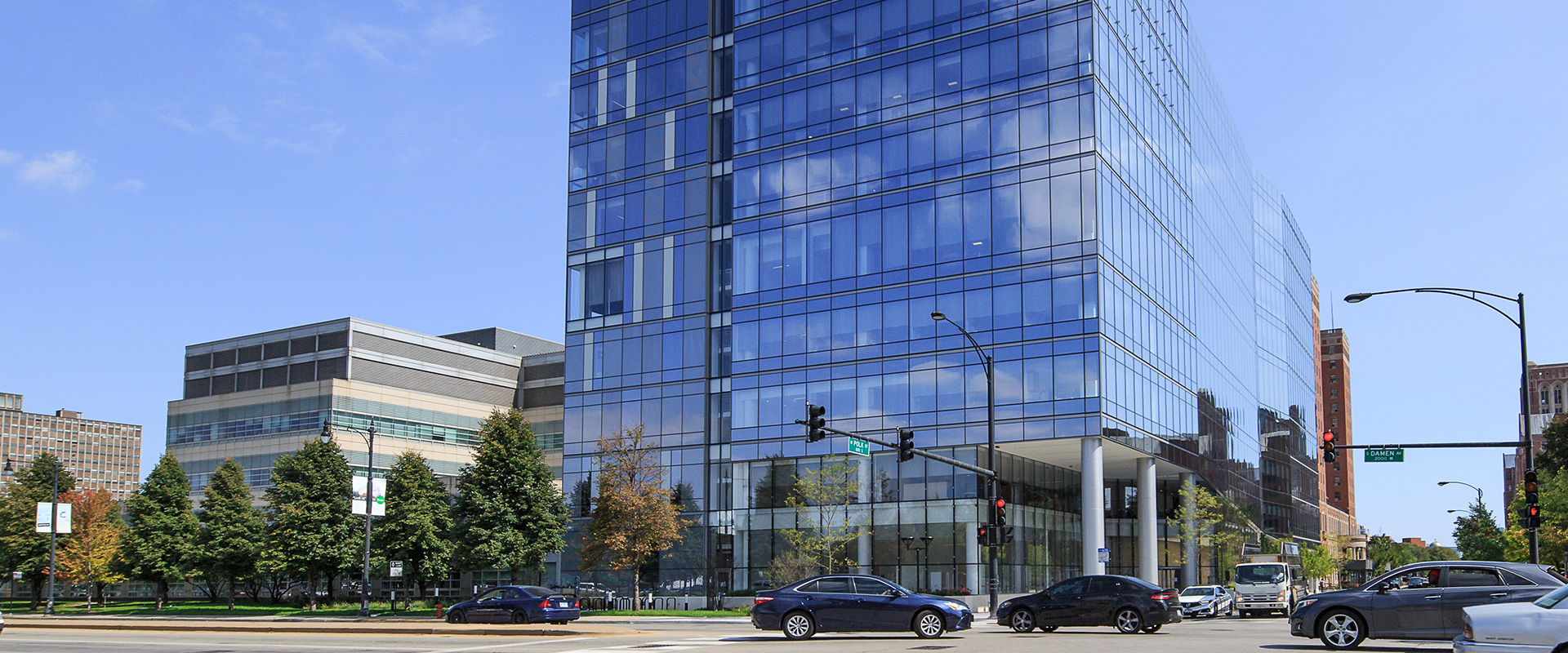 COOK COUNTY HEALTH
PROFESSIONAL BUILDING
Location: Chicago
Completed: September 2018
Delivery method: General contractor
Powers & Sons built the nine-story, 282,000 SF Cook County Health Professional Building at 1950 West Polk Street.
Part of a project to expand services at Cook County Health's Central Campus, the Powers team completed extensive site preparation work on the property, including relocating a bulk oxygen tank farm, creating a new ER drive, and realigning access roads.
The building features state-of-the art oncology, dentistry and oral health, general medicine, ophthalmology, dermatology, and other medical specialty services. With five levels of administrative and professional staff office space including conference and meeting rooms, it also houses physician offices, nurse's stations, and medical labs.
Connected to several floors in the adjacent John H. Stroger Hospital, it gives patients and staff quick, convenient access to expanded ambulatory services in both buildings.
The Polk Street building also features stand-alone MEP systems with air-cooled rooftop units and hot water VAV reheat. LEED Silver Certification is being pursued for the project.
Our client for this development was Clayco.