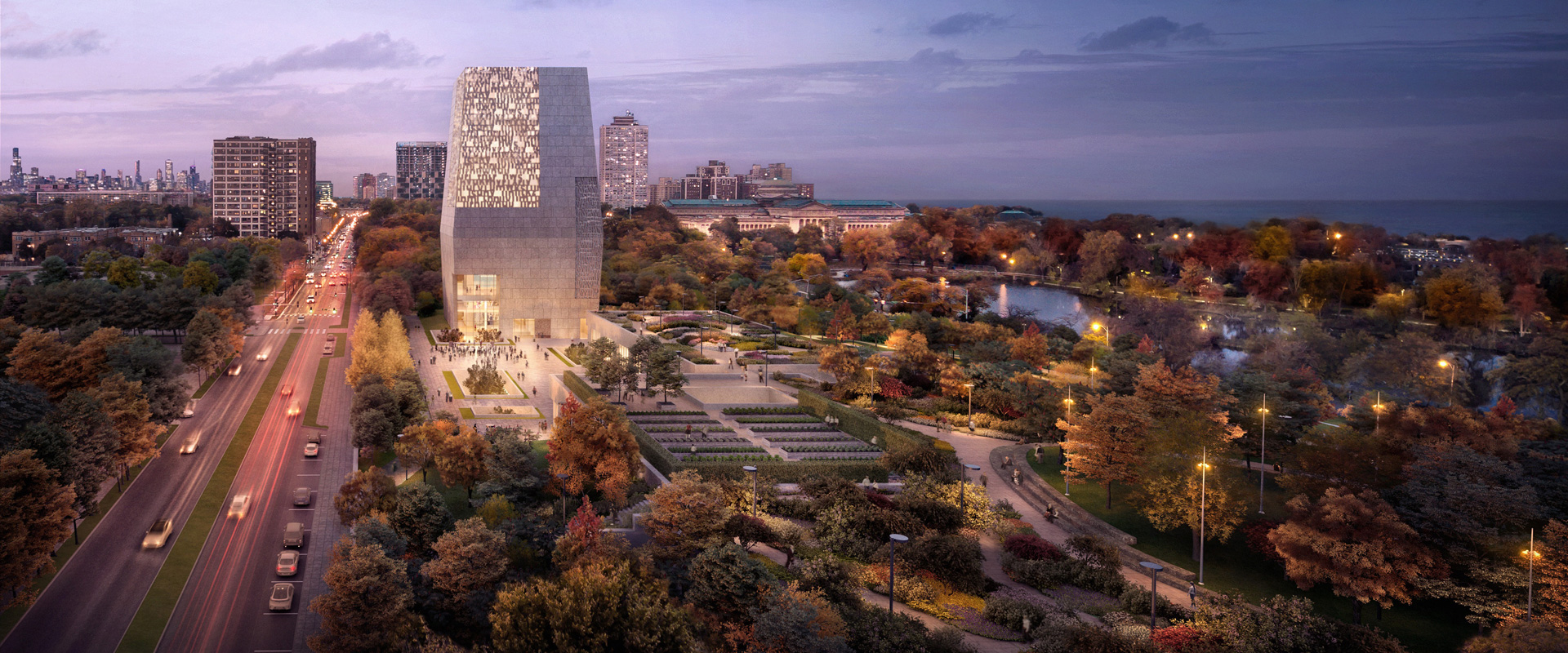 Obama Foundation
Obama Presidential Center (OPC)
Location: Chicago
Completed: In progress
Delivery method: General contractor and construction manager
Powers & Sons is a founding member of the Lakeside Alliance, a joint venture formed by five construction firms that will build the new Obama Presidential Center (OPC) in Jackson Park near the University of Chicago campus.
The OPC will be a world-class museum and gathering space celebrating the nation's first African-American president and first lady. Its campus will include a library building, museum building in a unique tower structure, a community forum building, athletic center, and public plaza with green space.
The museum will house exhibits and memorabilia that tell the story of President Barak Obama and First Lady Michelle Obama. It will also focus on civil rights history, African American history, U.S. history, and Chicago history. Its top floor will feature a reflective observation space with stunning views of Lake Michigan and the Chicago skyline.
With one below- and one above-ground level, the forum will feature an auditorium, restaurant, broadcast studio, and winter garden. The outdoor space will feature a spacious public plaza that serves as another gateway into the park.
The plaza could host planned public events including performances, civic celebrations, and other community activities. It will feature walking paths and a sledding hill.