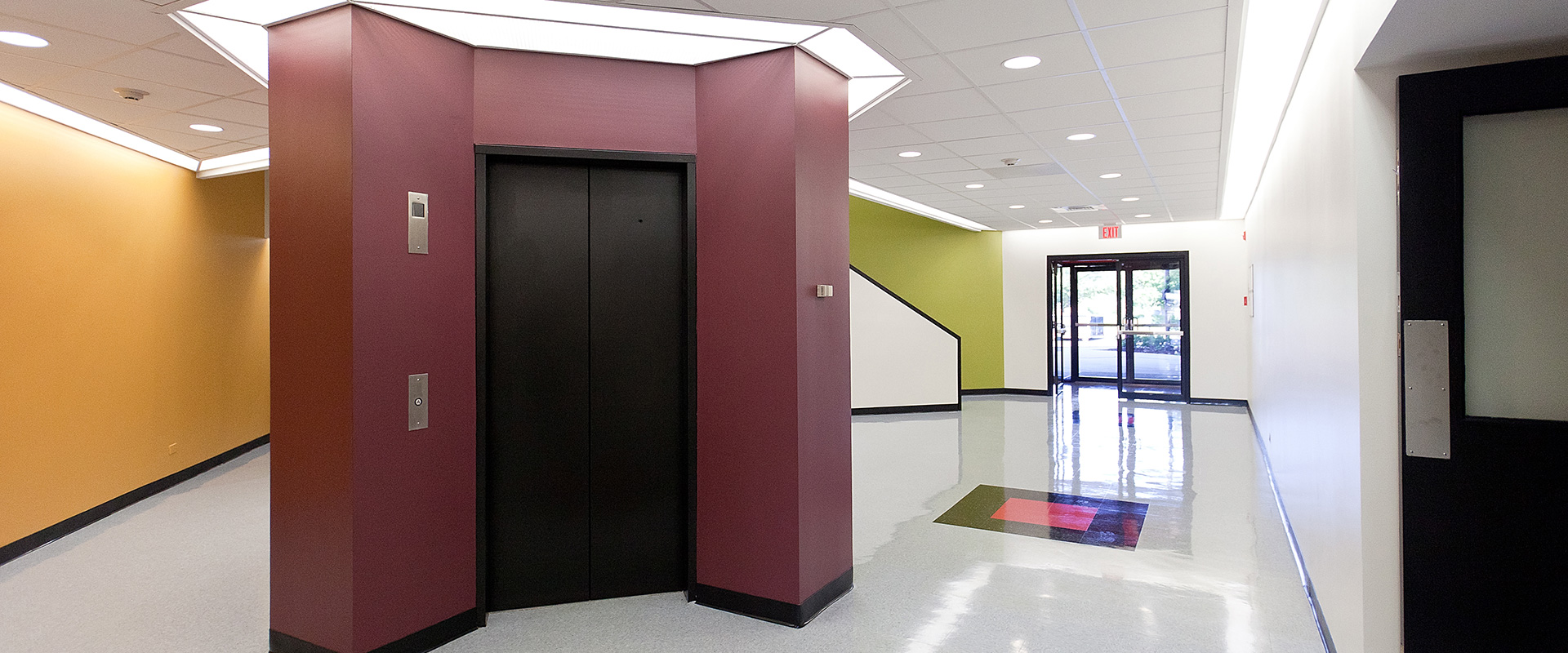 Com Ed
CAFÉ REFRESH
Location: Joliet, IL
Completed: May 2012
Delivery method: General contractor
Powers & Sons has completed a number of other projects for Com Ed over the years, with this being one of them.
The Powers team renovated the building's kitchen and cafeteria, adding a new conference room and corridor. The completed area features bright, modern finishes and a unique wall mural depicting the nearby Chicagoland Speedway.
The fast-tracked project was completed in seven weeks. The building was open and fully operational, requiring strategic management of work and material deliveries to minimize disruption to Com Ed operations.