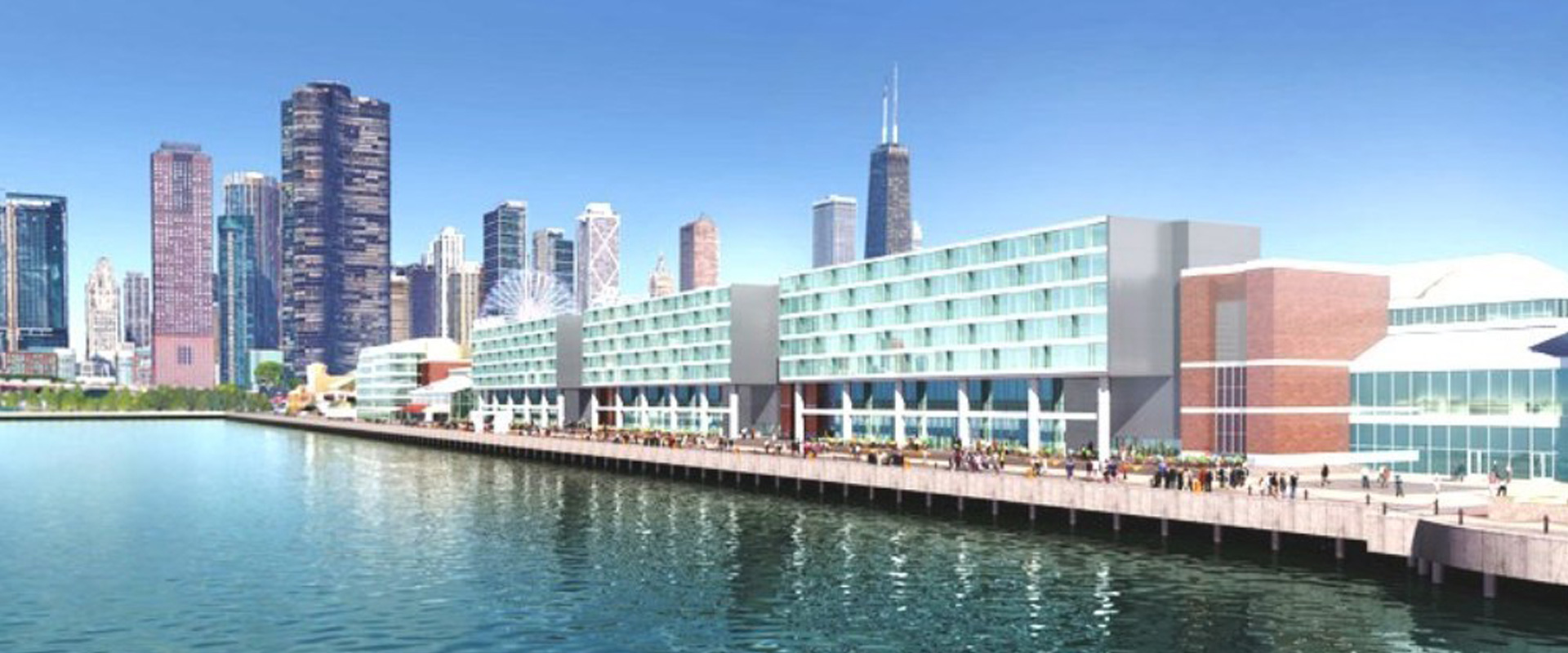 Hilton Hotels & Resorts
NAVY PIER HILTON
Located: Chicago
Completed: In progress
Delivery method: General contractor
Powers & Sons and partners are constructing a new four-star, seven-story, 225,700 SF Hilton Hotel property called the Sable Hotel at Navy Pier.
Structural pier modifications and enhancements were completed.
Located adjacent to Festival Hall, the hotel features 150 garage parking spaces and 37,000+ SF of exterior space. Its rooftop venue will utilize existing, newly renovated terrace space that features indoor and outdoor bars with year-round seating and gathering areas.
The ground-floor lobby leads to a marquee restaurant and 222 guest rooms offering spectacular views of Chicago's skyline and Lake Michigan.
The hotel includes a state-of-the-art fitness facility, business center, and gift shop. Part of the Curio Collection by Hilton, the property embodies the city's unique spirit and culture. It will open in 2020.